Unique Ideas To Give Practical Gifts for Kids of All Ages
The most challenging task for one is to find the best present for kids. Kids are unpredictable. It isn't easy to figure out their choices on any particular day or occasion. That is why we are here to help you choose from the most amazing children's gift ideas and something unique that will kids amused. Whether it is a birthday or any special occasion. We are here with some amazing ideas for the practical gifts for kids that will bring smiles to little ones. Furthermore, these unique gift ideas are suitable for kids of all ages and will bring endless opportunities to have fun.  
Practical Gifts for Kids – Gift Baskets
Kids love personalized gifts and what makes them fascinated is seeing their names on their favorite stuff. Creating personalized gift baskets for kids or your tiny tot is the most exciting thing any parent can do. Whether it's a Christmas hamper or birthday basket, try including all his/her favorite stuff in it. christmas gift ideas chocolate will make your child's mouth watery. Moreover, gift boxes for kids and gift hampers for kids will make them enjoy more.

From cookies to their favorite toy, from a glitter pen to an amazing drawing book, include each item that brings a smile to their faces. Personalized gifts for kids or Customize gift baskets wisely and make your little one enjoy!
Some tiny gift baskets for kids can make a special day for your child and work as a positive reinforcement. Always give them gifts on small occasions to make them enjoy their childhood.
Practical Gifts for Kids – Soft Toys

Soft toys or plush toys attract kids the most. They are the perfect cuddling buddy for your tiny tots to play, squeeze, snuggle, and cuddle with. These make the most adorable gifts any baby can get from their parents. Whether it's a teddy bear, a bunny, a doll, or any stuffed animal figure. Kids love these as they relate to themselves and weave stories with their imagination. This gift hampers for kids will be their best companion in all situations. 
DIY Games
DIY games are the most engaging and fun games and practical gifts for kids. Moreover, DIY or indoor games help kids and toddlers develop sharing skills. Such as teamwork, math skills, planning skills, coordination skills, counting skills, and patience. Furthermore, these are perfect companions for kids during school holidays and rainy days when they can't step out to play outdoors.
Practical Gifts for Kids – Knitted Toys
Knitted and crocheted toys are lovely gifts for babies and toddlers, as they bring warmth and coziness to them. Additionally, these toys encourage babies to develop their social skills. These toys help them with pretend play. Pretend play includes various activities and engagements involving eating, sharing, talking, and mimicking. If you are planning a surprise for your little one this Christmas, hurry up and grab a perfect theme gift for kids.
Snuggly Blankets
Every kid shares a comforting bond with blankets. Kids go through various phases in their lives, from a crib to their first bed and stroller to their tree houses, and they always look for snuggling blankets for warmth. Additionally, they have their personal choices for blankets according to texture, fabric, and emotions.
Tents with Quilt Mats
Kids enjoy pretend-to-play games a lot. These games and practical gifts for kids help toddlers develop and enhance their imagination. They can make a forest from flowers & sticks and home from blankets. Gifting your little one a playful tent with a quilted mat can be a good option. They can spend hours playing with their toys and exploring their imaginary world.
Return Gift Ideas for kids 
So if you are celebrating your kids birthday party or inviting your kids friends to your house then practical gifts for kids is a must. It will make them feel how special they are and allow them to fall in love with you even more. If you are very environmentally friendly then you can go for eco friendly return gift ideas or organic gift ideas for them. If you want to have some creative return gift ideas then you can always call for some amazing antique gift ideas. Small return gift ideas such as mirror gift ideas and stationary gifts for kids can be very useful for them in the longer run.
You can also go for some cool photo frame ideas for birthday gift as unique return gift ideas for girls. Return gift ideas for child birthday is a creative yet innovative way of thanking their presence in your life.
Gift Packing Ideas 
Giving only birthday return gift ideas for kids is not done yet, You must also go for return gift packing ideas for birthday to make it more appealing and enticing. Your return gift packing ideas for kids should be creative, innovative, and according to their liking. Trust me, if you follow these steps your child will always feel special around you.
Apart from that, the best return gifts for kids are spending time with them, allowing them to play, have fun, feel important, and so on. These special gifts for kids is a unique return gift ideas for birthday and make their every moment count.
Practical Gifts for Kids – Unique and cute dolls
Dolls that look just like the baby or toddler should be on your wishlist. Thanks to cute dolls that are thoughtfully designed for special needs, these one-of-a-kind baby dolls can also share similar characteristics with the lucky recipient, such as hair color and eye color.
Practical Gifts for Kids – Puzzles
Children's toy collections can always benefit from slow-play gifts such as personalized puzzles. The personalized gifts for kids also benefit them because they learn to slow down and practice mindfulness, and because they are a bit of quiet time for parents! 
Practical Gifts for Kids – Christmas Ornaments
The Christmas season is here, and kids love to engage in activities that include tree decoration, room decoration, and table decoration. Buying various Christmas ornaments for kids will be a perfect gift option for this festive season. It will also encourage them to spend quality time with their parents and family, decorating their homes and trees for Christmas. So whether you are celebrating easter with kids and having a cool christmas gift ideas chocolate, give them importance, and time is the most precious gift of all time.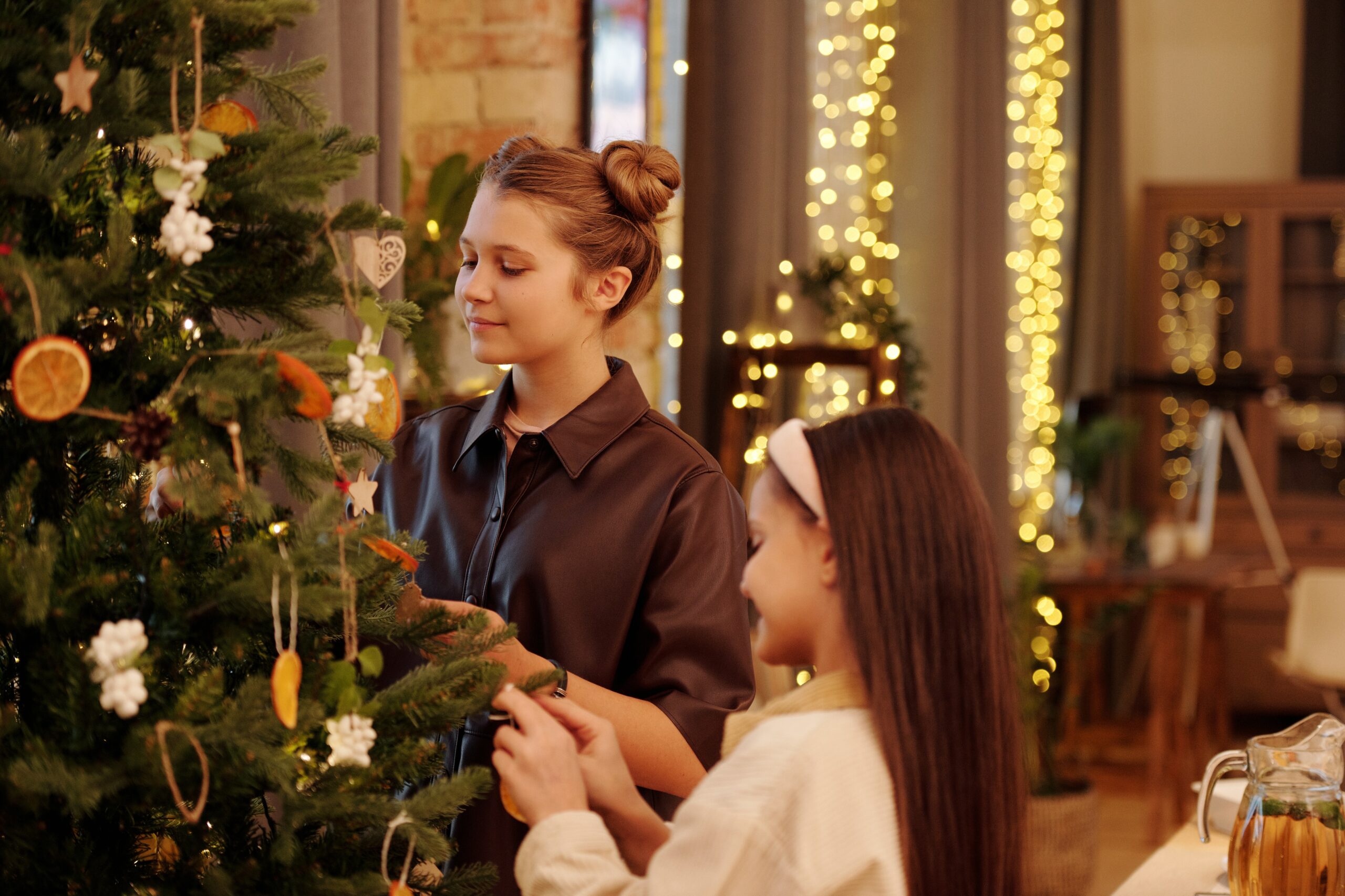 Practical Gifts For Preschoolers And Older Children
Educational gifts that support child development must be given to preschoolers and older children. This is the stage where kids learn a lot from their surroundings. So, gifting them learning activity games at this stage will add value to their development. You can also encourage their interest in studies and extracurricular activities by giving them some of the activities they enjoy as a personalized gifts for kids. Return gift ideas for birthday party is also best when it comes to preschoolers and older children.
Timeless Companions
Huge soft toys, especially giant teddy bears, have long been favorites among children, and this trend doesn't seem to be ending anytime soon. Teddy bears provide a bonding experience with loved ones that soft toys can not. They might express feelings and emotions that they couldn't get in a chat with their teddy bear friend.
Continuous Cuddles
Hugs and a lot of love are due to every teddy bear. Huge soft teddy bears are much bigger and, hence, make excellent cuddling companions. Whether relaxing, watching TV, or getting ready for bed, your enormous, cuddly teddy bear will always be there for you. Moreover, you can show you endless amounts of love. Furthermore, a brand-new life-size soft toy purchased online would unquestionably become a lifelong family member.
Keeps a Lot of Memories
Unlike other toys, online teddy bears have the extraordinary ability to create lasting memories for years. This would also be a wonderful personalized gifts for kids to receive. And it would help the recipient remember the occasion if you were to give a large teddy bear as a gift. Teddy bears are loved by people of all ages and act as a reminder of all that is positive in the world.