Culture and Craft understanding Indian Handicrafts
India- the land of culture, heritage and diversity, represents the aforementioned through mostly its art and craft. Starting from the artistic sculptures of deity on the temples, to sweaters woven by dadis and nanis (grandmother) for their grandchildren to the intricately and traditionally painted papier mache items- art lies in every corner of India. Moreover, the art of curating Indian handicrafts involves processing materials by hand or with hand tools, to further form unique decorative or utility items.
The materials utilized in the product may be natural, industrially processed or recycled. The final artefacts may also be curated keeping in mind the ancient and contemporary designs, or a fusion of both. The Indian handicraft industry is deeply embedded in society and has immensely contributed towards preservation and propagation of culture across the world. Additionally. when craftspeople create artwork, they transfer an area of their cultural heritage through ideas, forms, materials and work ways. Similarly as their own values, philosophy of life, fashion and self-image.
Indian Handicrafts that speak the language of oneness
Pottered Handicrafts–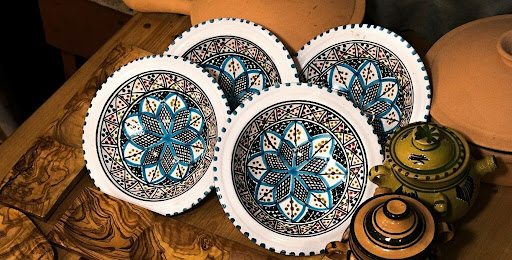 Pottery as an art and craft form is also practiced throughout India, from the creation of exquisite vases and terracotta chimes to the creation of thirst-quenching 'Matki'. It is also one of the oldest living craft traditions in the world, and is practiced in almost every part of the country. The Indian arts and crafts technique involves handcrafting a specific type of clay to create a variety of magnificent dinnerware, décor, antiques, and other utility items.
These unique accents are ideal for businesses looking for a platform to source pottered decorative or utility items. As they are eco-friendly and artistic at the same time.
Wood Carved Handicrafts –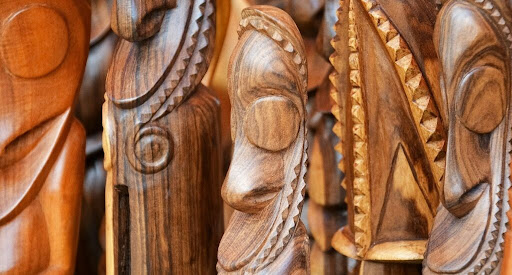 Wood-carved handicrafts of Indian states are ideal to source for any business for their eco-friendly and elegant properties. Wood carving is a type of creative sculpture in which an artisan carves a piece of wood to obtain the desired shape, design, or pattern on a wooden object. This historical art and ancient Indian culture has been passed down from generation to generation by craftsmen who have specialised in it. It is passed with styles altering in response to the varied regions of the country where it originated. A wide variety of wood carved handicrafts are also produced by Indian craftsmen. Including furniture, decorative panelling, utensils, wooden screens, beads and frames among a countless number of other items.
Hand Painted Handicrafts–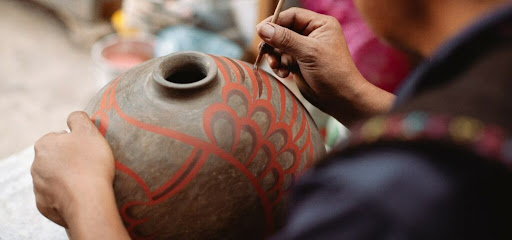 Artistic, colourful, and elegant in their appeal, hand painted products or Indian handmade crafts make for an ideal choice for small businesses. As the designs fulfil both traditional and modern requirements of the consumer base. The art of hand painting is a specialised traditional type of Indian crafts. It also involves painting intricate designs on any article of clothing, object, paper, or other surface in order to create an exquisite range of artefacts. Traditional Indian folk-art styles, contemporary canvases, and materials are used to create hand-painted multipurpose artefacts. Each piece is a modern interpretation of a traditional art style.
Handwoven Apparel And Accessories-
In recent times, the fashion industry has had also a major shift from just being about the vogue to becoming more conscious about the environment. Hand weaving which is a unique eco-friendly art of creating textile using motifs, patterns and also Indian culture painting. Weaving techniques- provides businesses with eco-friendly options of apparel and accessories. This textile diaspora is as extensive as the ocean, with more than 30 fabric crafts distributed across the country's most populous regions. With each state having nurtured its own textile craft for countless years, handwoven crafts are no less than the dazzling and magnificent rivers that come together to make the most exquisite and prolific work of art in history.
Brass And Copper Products–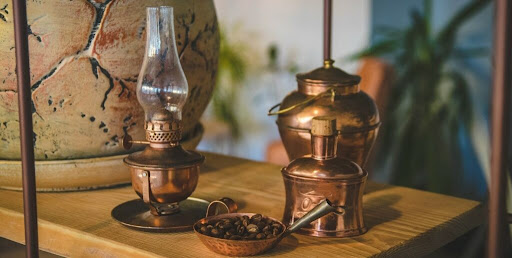 A fundamental component of Indian artists' and sculptures' work has always been metal crafts. Known for their eco-friendly properties. These Indian handicrafts emporium products are 100% recyclable, at the same time have an artistic appeal to them. These products range from elegant décor items, artistic mythological figurines and deities to metal pots, pans, frames, locks, and key chains, among other things.
ExpoBazaar's philosophy of depiction of Indian Handicrafts culture through craft.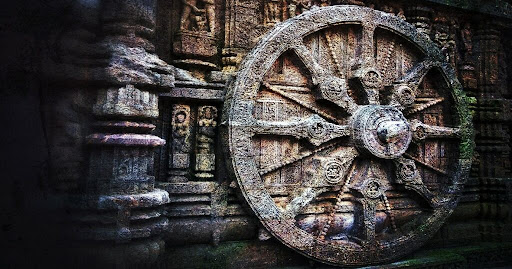 There are only a few platforms that along with an aim of upscaling a business, also make constant efforts to better the society- one such platform is ExpoBazaar. A digital B2B platform showcasing India's exquisite artisanal and lifestyle products to global independent retailers. Being a subsidiary of India Exposition Mart Ltd., ExpoBazaar has a wide network of manufacturers, suppliers, retailers and artisans who deal in various artisanal and lifestyle products. The digital platform with its ranges and collections of top-notch merchandise, is also committed to spreading the Indian philosophy of arts and aesthetics to the rest of the world.
Showcasing an outstanding collection of handcrafted products, the platform has also provided Internal markets with an artistic exhibition of handcrafted lifestyle products. Such as handwoven fashion apparel, wood carved items, hand painted keepsakes and more. At the moment, ExpoBazaar features over 15 categories of products ranging from home décor to home furnishings, to handcrafted utility or decorative items, and many more. Which any business looking for a platform to source their merchandise can explore at expobazaar.com.
Taking Indian Handicrafts culture forward, one step at a time.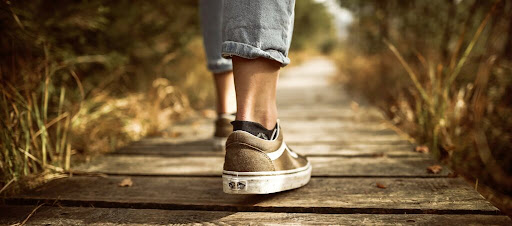 The Indian handicrafts featured on expobazaar.com are abundant with skilful Indian artistry, and represent the skills of India's artisans and craftspeople. It not only represent the Indian civilization and culture to the global market but also aware us about the history of Indian culture. In order to meet numerous aesthetic requirements of sellers, all of the handcrafted products depict an amalgamation of traditional and contemporary styles.
For Indian merchants to be able to sell on the marketplace, they must first complete a basic registration process. The registration process for Indian sellers who want to become seller partners with ExpoBazaar is as simple as going to sell.expobazaar.in. Also, signing up for an account, after which they can provide more information about the Indian handicrafts wholesale business. A seller may then begin building their product catalogue once verified. ExpoBazaar will also assist sellers in creating a catalogue pertinent to the modern day requirements of the consumers, and curate the products keeping in mind the ongoing trends in the foreign markets.
Art and craft are the most effective means of expressing a nation's culture. ExpoBazaar follows a similar approach. With the goal of having a beneficial social, cultural, and economic impact on the Indian community of sellers and makers of these beautiful handicrafts, as well as on international businesses across the world, through its participation.