It does not matter whether you are a culinary expert or a straight-out-of-the-packet type of person, your kitchen is a magical place inside your home. You spend hours there, whipping out scrumptious food, meals, munching on snacks, and therapizing yourself. Also, having tasty food daily will help you to make sure that you are preparing the best food in town.
We bring you the kitchen staples for all your meals and upcoming celebrations, for we want you to eat well! And everything tastes better when it is home-cooked and presented in an excellent server, paired with a weather-appropriate beverage.
Food-Safe Products For All Your Needs
From a wooden chopper that keeps your knives razor-sharp for the longest time. Moreover, it cuts your fresh produce, cheese, and meat, to a great backdrop against your cakes and pastries, cooking needs tools, for it is more than satiating your hunger and nourishing your body. Having tasty food daily not just fills your belly, it feeds your mind, body, and soul. So, to maximizing food ease, you can go for simple tips for quick meal preparation.
From a sustainable wooden ladle to stir fry your cruciferous veggies, to anti-microbial bowls. Made from mango wood to pour your curries, to food-grade Aluminum-crafted servewares and barwares, we have got you covered. We bring you the best condiment sets so that next time you cook your sauces or temper your spices, a mouth-watering aroma wafts through the air. Additionally, before touching prepared food with your hands you must wash your hands with clean water or sanitize it.
Casual Monday? Birthday bash? We Cater To All Occasions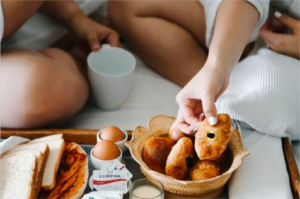 We, at ExpoBazaar, make cooking as easier as a blink of an eye. Additionally, we take care of every step, from combining various ingredients to savoring the last bite of the dish. We have got all the tools and tumblers your cooking space needs!
Be it a casual Monday morning, or a stressful dawn. When you feel like making up with your partner after last night's fight, food helps in it all.
Whether you feel like surprising a loved one with breakfast in bed, or want to treat yourself after a pulsating headache. We help in presentation on every occasion. If you want to set the dining table just an hour before your guests come over. We have a whole range of products to help you set up your bed table or dining room from scratch.
Having Tasty Food Daily – Plate Presentation Matters
Our specialty is that we use the finest raw materials and the best craftsmanship, for we understand that your diet matters. When we curate the best, we know that enjoying tasty food daily is not only the necessity for survival, but it is crucial to any celebration.
We keep in mind that everyone loves a good meal and a better plate presentation. Because no one forgets the day when they had a meal that upset their stomach. Everyone remembers the cookout that had the wrong choice of appetizers that not only killed your hunger but also left a bad taste in your mouth.
Everyone remembers the day when someone served a hot meal on a weirdly-shaped cold plate. Yes, we do understand that eating tasty food daily is an ultimate conversation starter, so we bring you the best for your kitchen and your tablescape.
We always think that eating tasty food daily will bring joy to our face. But you must be why does food taste good of the chefs then the answer is here, they follow the strategy of making tasty food daily and enhancing its flavor.
Having Tasty Food Daily – Functionality and Decoration, Two-in-One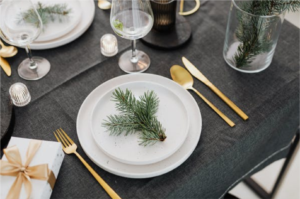 We bring for you the most sought-after pieces for a house party and simple and easy-to-handle day-to-day kitchen and dining articles. At ExpoBazaar, we consider everything before we pick the best- the raw material. The procedure used in crafting a piece, to quality standards and pricing, because to us, you matter!
We, at ExpoBazaar, cover you for the whole day. Sip your water slowly with our bubble bottle crafted from glass and pave the way for healthy digestion throughout the day. Have your pancakes (we know how much you love having those in the morning!) in our Aluminum-crafted plate. It features a beautifully hammered pattern, or eat your cereals in our mango wood bowl that comes with anti-bacterial properties to keep your gut healthy.
Imagine it is lunchtime, and you're worried about your portion size!. Relax! Just take your lunch out in our small-sized moon-faced platter. With this, you don't have to open one of those fitness apps, for it is small enough to control your portion. Moreover, it keeps your calories in check (not if you are eating that double-decker burger. Haha!)
Versatility and Perfection of Tasty Food Daily Is What We Aim For!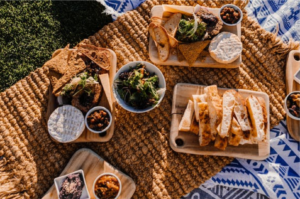 To deliver the promise of helping you from start to finish, we have got aprons that cover you against the spills and napkins. Furthermore, It will help you with the countertop clean-ups. We think about everything so that you don't have to, about anything!
We bring you the sets of coasters because we know that stubborn water rings oozing out of cold drinks during a humid day scare you the most! That functional and decorative napkin ring you tuck your holiday napkins in is a part of our collection. And who doesn't like to gear up their home during the holiday season! Moreover, you can create a lifestyle blog for women family fashion food travel and make your tasty food daily smart and presentable.
Also, everyone likes to buy things that are multi-purpose in use. At ExpoBazaar, we ensure that our pieces can be used in as many ways possible. If today you choose to buy our plate for presenting your appetizers and rolls. Tomorrow, it can be an organizer for your barware, tissues, and cutlery. Yes, we curate our products keeping in mind that you are flexible in whatever you do, we appreciate it here!
Our Products Tell Stories!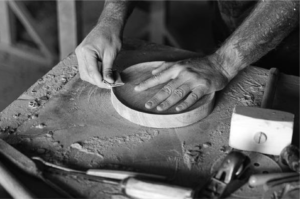 All our products have enticing stories. We, at ExpoBazaar, value the art, cultural, and traditional heritage of our artists and the craft techniques passed down from their fathers and grandfathers. ExpoBazaar don't just keep those stories to ourselves, but actively share them. We inquire about how our craftspeople make their products. Also what inspires them, and how they would like their products to be remembered. And then we share those stories with others. We would like you to know that this storage bin was hand-crafted by a third-generation artist using a sand-casting technique.
ExpoBazaar understand that everything is inspired by something or the other. You would agree that your grandma's recipes turn out better than anything out of a cookbook. You would swear by it because that recipe is so close to your heart. We, at ExpoBazaar, bring everything that comes with finesse and expertise!
Explore our whole array of products under the Kitchen and Dining category because we know the way to your heart is through your stomach!
ExpoBazaar is a subsidiary of India Expo Mart Limited (IEML). IEML is known for hosting Asia's largest Indian Handicrafts and Gifts Fair (IHGF) and others like India International Hospitality Expo (IHE) and ELECRAMA.