Stunning Earrings for Every Occasion
Earrings are magical go-to jewelry that flaunts your personal fashion style and taste. We're constantly looking for the ideal set of earrings. Every woman wants "that" set of earrings that attractively brighten an ensemble and make you seem glamorous.
Are you having trouble choosing the right earrings for a particular situation? We're here to guide you through every circumstance and help you select the perfect earrings for your next party or day out. Discover which earrings go best with each case by reading about them.
Go For the Earring According to the Occasion
Selecting a perfect pair of earrings Of course, choosing which earrings should be the focal point depends on the occasion. A typical workday, for instance, might not be the best occasion for your oversized diamond earrings. Likewise, feel free to give your ears more flair for a particular event like a wedding or an extravagant cocktail party.
Let's examine the various types of events and the appropriate earrings for each.
WORK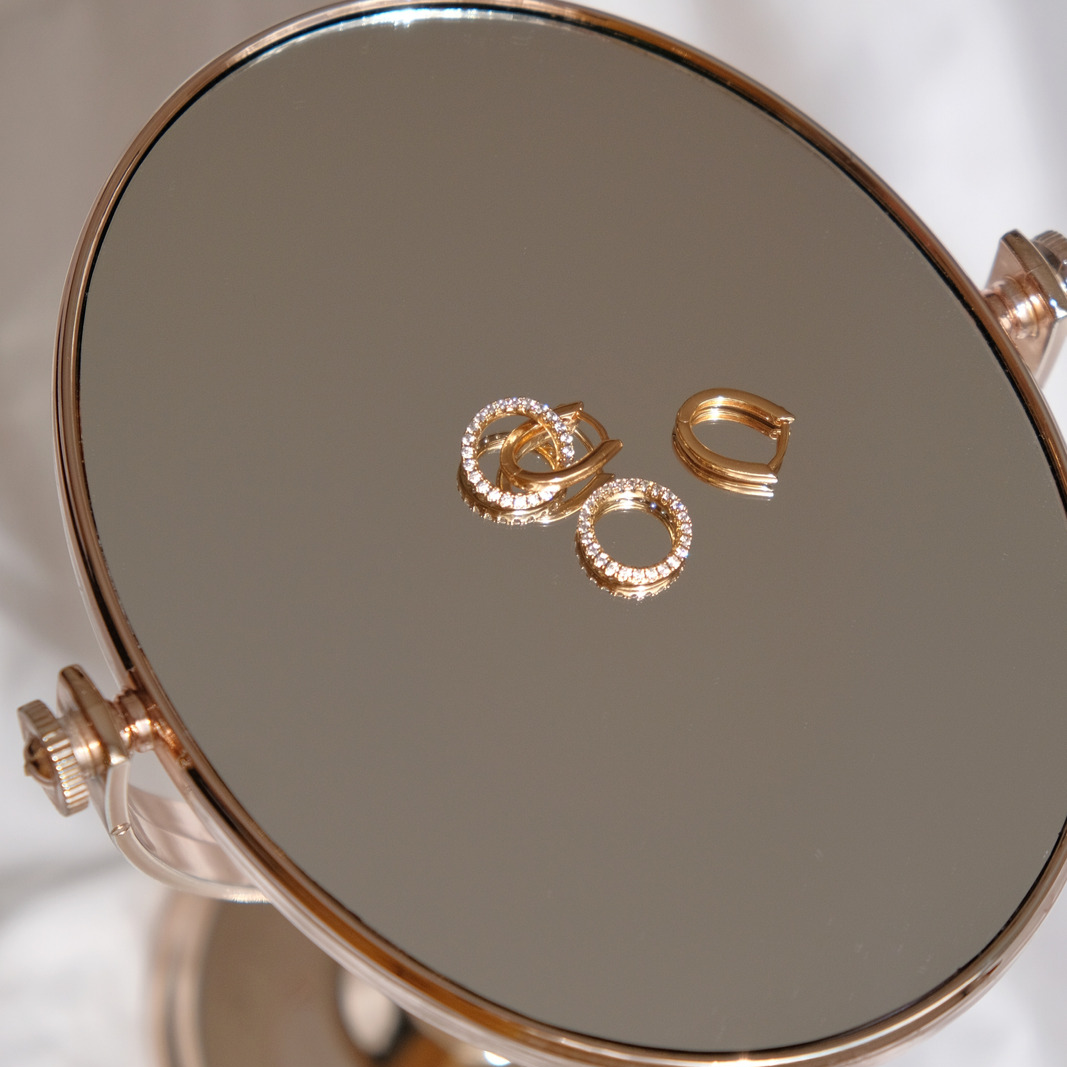 When choosing work accessories, look for minimal shine and clean lines. Diamond hoop earrings are timeless accessories that can spruce up a more informal work environment or add professionalism to a well-cut jacket. Choose your favorite shade of gold to express your style.
With the Girls Outing
You can let your guard down and do whatever you want while you're around your best friends. You may maintain a casual yet stylish style with gemstone stud earrings in distinctive designs like the heart, pear, or trillion. Another excellent technique to add a feminine touch to your clothes is wearing floral haloes. As an alternative, drop-and-dangle earrings in modern designs will also be a stylish, stunning, and audacious option. Any colorful gem, such as opal, morganite, tanzanite, or amethyst, is acceptable when discussing gemstones.
WEDDING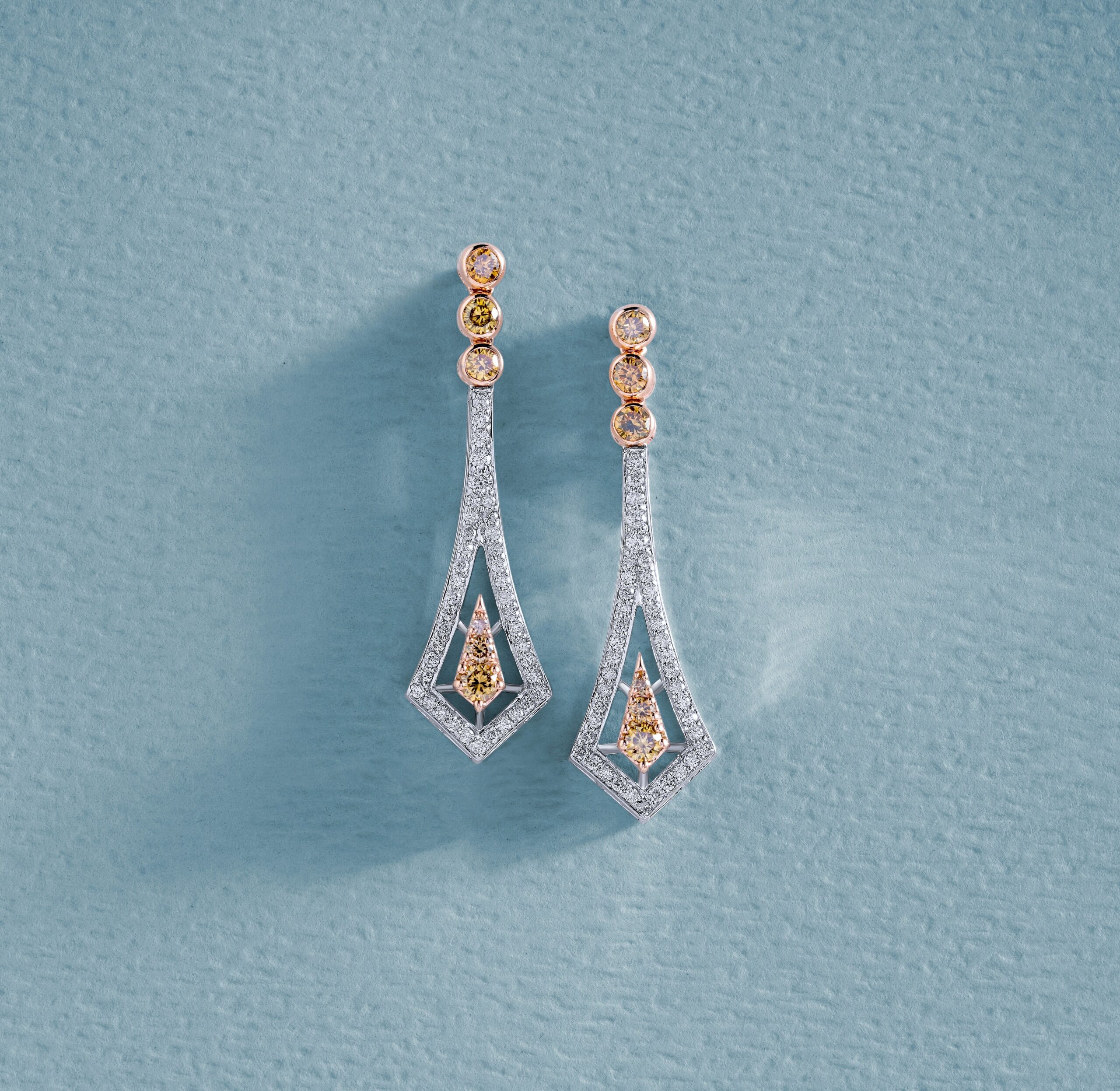 The earrings are the secret to looking flawless as a wedding guest, from the ceremony to the dance floor. Whether the wedding is a low-key outdoor ceremony or a black-tie spectacle, go for a bit of glitz. Drop earrings are ideal for these events due to their elegance, which lengthens the neck and enhances an updo.
Formal Events –
Formal events are a necessary component of existence. They can be a joy or a burden depending on the situation. Your earrings should be reasonable for genuinely formal events, including weddings, black-tie affairs, or court appearances. For these occasions, pearl earrings are a timeless choice, as are more understated diamond earrings and chic drops. 
Earrings. Our last pair likewise ventures into the realm of Art Deco. These geometric diamond earrings, which date to the mid-30s, would be at home on the silver screen. The "wing" of the earrings can be worn in two ways: facing upwards or downwards (as shown in the illustration). The style is glamorous and beautiful simultaneously, and the diamonds' brilliance makes it appropriate for formal occasions.
Parties 
Parties are the ideal occasion to wear statement earrings, which are large pieces that glitter, dazzle, and astonish. Cocktail parties, New Year's celebrations, and significant birthdays are the ideal occasions to display your most impressive possessions.
You now know exactly which way to go when going to an event, whether it's a casual lunch, a formal dinner, or a lavish party, so your earrings will complement your clothing flawlessly.
Date Night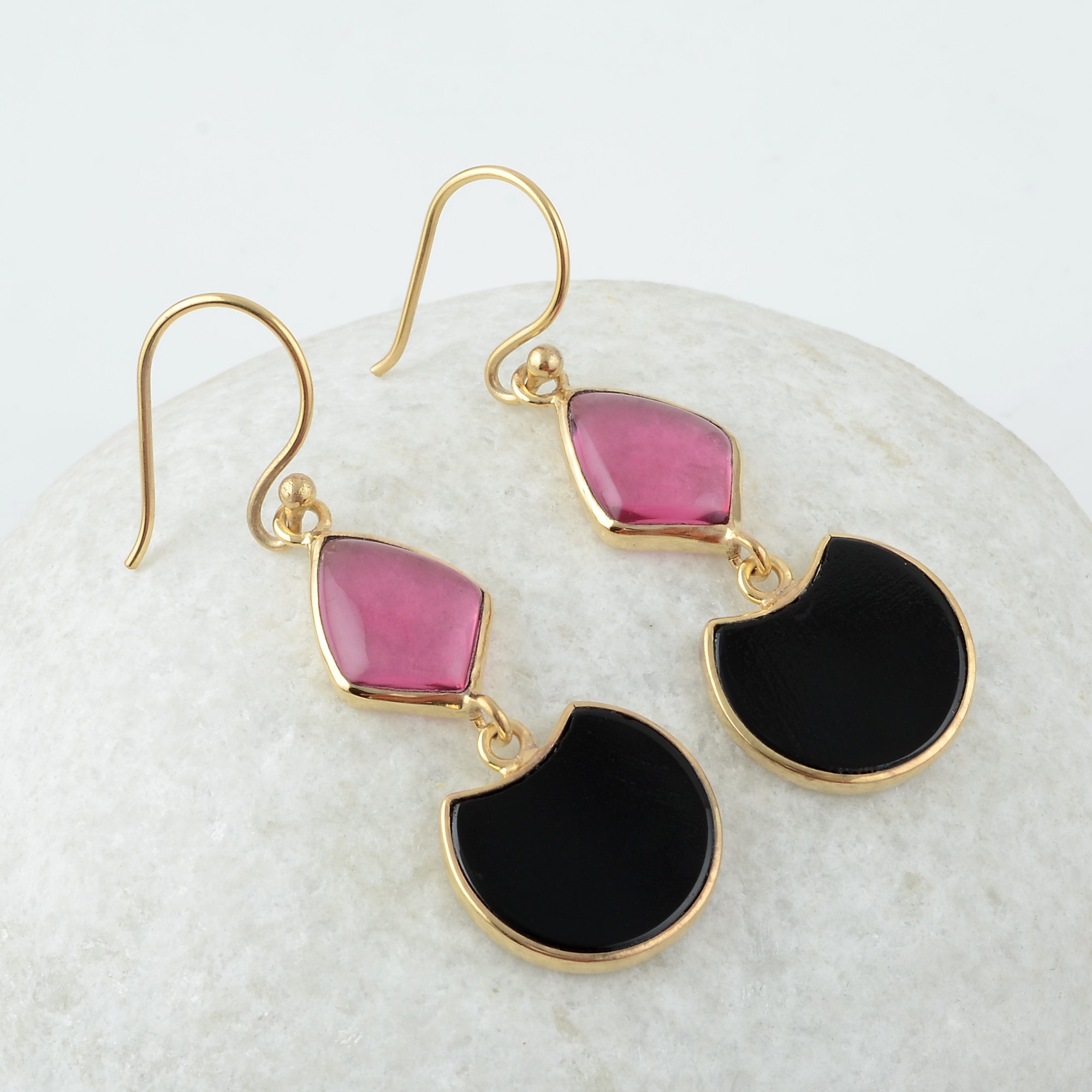 You can feel stylish and glitzy for a night out with statement earrings. With your hair pulled back into a neat low ponytail, you might choose to forgo a necklace and let your earrings take center stage. Bonus: Their glimmer will highlight your attractive face.
College
It's crucial to select earrings for college that are straightforward, attractive, and complement your attire. A pair of hefty earrings on your ears won't help because you'll be active all day. Select earrings that will improve your mood and dress, such as studs or hoops. Additionally, studs and hoops look great with both formal and informal attire. On your campus, make a statement without coming off as trying, and believe us when we say that no one will forget you.
Interviews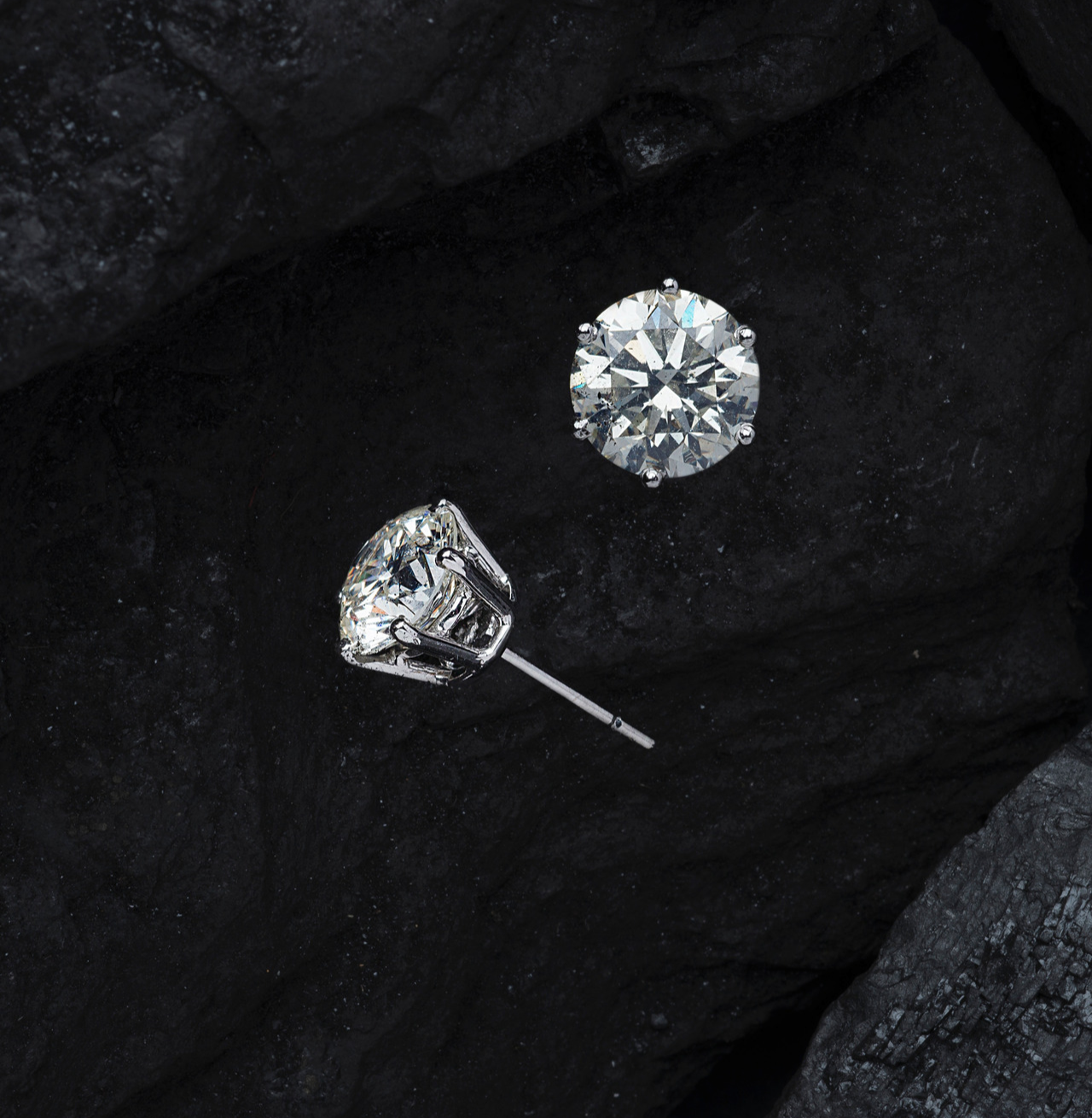 It's essential to keep in mind that for interviews, you should wear earrings that complement your attire without standing out or being over the top. You want your work to speak for you, and the interviewer will become distracted if you wear large earrings. Additionally, it's a good idea to wear earrings that are appropriate for the office. We recommend getting a pair of studs because they go with both classic and contemporary attire. They make you feel good about yourself and enhance your appearance.
We are confident that you will astound everyone with your beauty regardless of whatever earrings you decide to wear to which occasion, additionally if you're searching for the ideal pair of earrings.
Silver Barley Leaf Hoop Earrings
An elegant addition to your jewelry box would be these leaf-designed textured hoops. They are effortless and understated, matching any outfit, flawlessly completing your daily look, and capable of getting you through a night out with your pals.
The 925 sterling silver hallmark indicates that sterling silver comprises 92.5% pure silver and 7.5% copper. In some cases, the symbol 925 may alternatively be written as 9.25 or.925; all three markings denote sterling silver. Reputable manufacturers inscribe a number on their products, which indicates the amount of silver in every hundred parts (or thousands, in some cases). The amount of silver in the product is indicated by a greater number. Stamped on pure silver is a high number, such as 999 or 99.9.
Rose and yellow gold hoop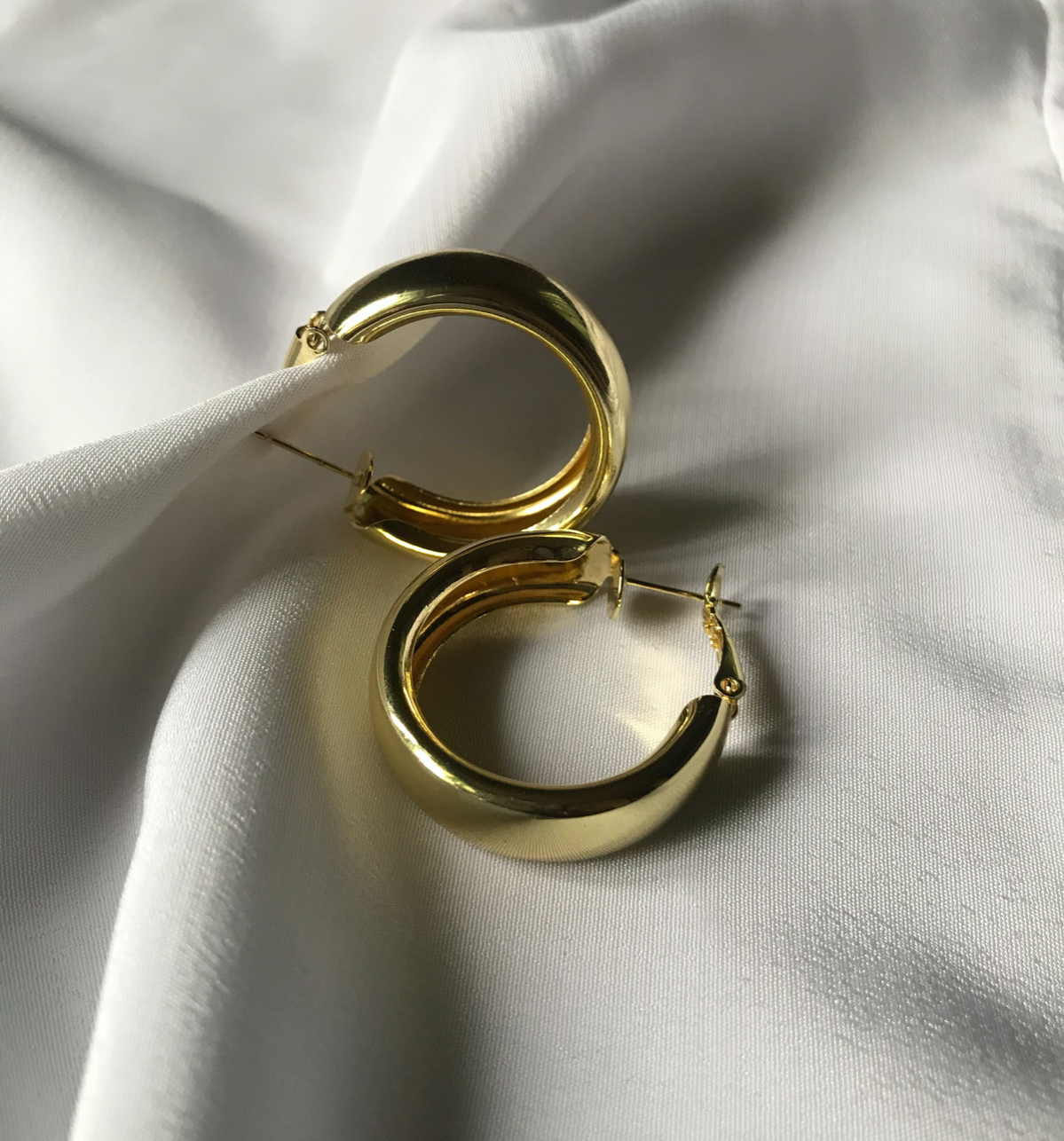 These contemporary earrings are among the most elegant ones you can add to your wardrobe because of their flawless combination of yellow and rose gold. These lovely gold earrings can be worn with a saree or lehenga. They are subtle and stylish. To preserve that elegant yet understated look, pair it with a straightforward kurta and jeans when you want to keep it less flamboyant. These elegant white and rose gold stud earrings are for women who never settle for anything less than the best. This hoop earring is a beautiful work of art with a distinctive modern design that dazzles everyone with its grace and elegance.
.                                                                                       .