Women are both natural creators and curators. In terms of curation, regardless of her employment status such as business woman special entrepreneur, a woman nourishes, supports, and cares for her family and ultimately, the world. Creators, because (scientific developments aside), only a woman is capable of creating a life and sustaining it within her body for nine months and beyond.
Of course, education and exposure have empowered men, women, and other genders in society in recent years, making them realize the importance of equality. Nonetheless, for the longest period of time, and even before the dawn of civilization, it was women who shaped the society we live in today.
From education to politics to medicine to business, and numerous other professional domains, women have been acing it all. Breaking all shackles of the patriarchal structure of the society, the woman of today has understood that she is much more than her biological and nurturing capabilities. She is fierce, she is intelligent, she is brave and she can conquer the world.
Let's take a look at stories of some of these successful business woman special entrepreneur who had a big vision, for their small businesses.
Mansi Gupta As a Business Woman Special Entrepreneur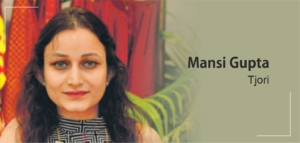 Tjori, a lifestyle company co-founded by Mansi Gupta, is her brainchild. India's first Tjori store opened in 2013. Tjori is a lifestyle brand that showcases everything from apparel and home goods to jewellery, shoes, and handbags, as well as wellness and beauty products. Every single one of these categories is based on the rich variety of Indian handicrafts and the highest possible international standards for product quality.
She is one of the top business women special entrepreneur in India and started this company with the goal of modernising traditional Indian handicrafts and bringing them to a wider audience. In a room at Wharton University's housing complex, a concept was scribbled out on a whiteboard and has since grown into a global e-commerce website with ever-expanding aspirations.
Her image and demeanour of business woman special entrepreneur have been faithfully replicated by the company. The artistry and intricacies of handicraft are kept while being given a fresh perspective. Prior to going on sale, the products are thoroughly vetted.
Mansi was raised in Jammu, the daughter of a wealthy garment magnate. For her MBA, she got a concentration in finance from the University of Wharton's School of Business.
Mridula As a Business Woman Special Entrepreneur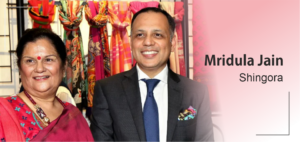 Mridula was born into a conservative family and was encouraged to put marriage ahead of her goals for higher education. She complied with her family's desires and married a businessman from Ludhiana. However, shortly after her marriage, Mridula revealed to her husband her wish to pursue higher education. Mridula chose to pursue a master's degree in English literature. 
After earning her degree, she began working as a teacher in a school. She was finding it increasingly difficult to manage both home and work. She subsequently quit her job and began tutoring children from home, which enabled her to earn while also raising her children.
Mridula taught at home for around ten years before realising she had greater ambitions. She had always been interested in fashion and possessed an affinity for hues. According to her, a chance discussion with her nephew, who provided yarn (fabric) to shawl producers, inspired her to create shawls. This was a pursuit she imagined would satisfy both her interests and her desire to work outside the home.
Mridula is a business woman special entrepreneur and she believed that the shawl business could grow if shawls were made more attractive through innovative patterns. She discussed the concept with her husband, who quickly agreed to assist her in her new endeavour which would further make her business a success story of a woman entrepreneur in india. She also put her foot forward and inspired multiple women in business conference.
Chinu As a Business Woman Special Entrepreneur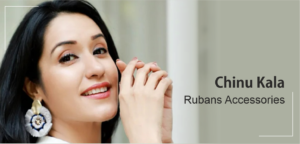 Chinu struggled to subsist on her own, surviving on one meal a day. She then spent the next eight years working in a variety of occupations to guarantee she could manage on her own. In 2004, she married in Bengaluru and, with encouragement from her friends, entered the Gladrags Mrs India Pageant in 2008, reaching the finals. She then entered the modelling world before launching her entrepreneurial career with Fonte Corporate Solutions, a corporate merchandising firm.
Chinu is a business woman special entrepreneur and she was exposed to practical lessons in company management through addressing consumer requests with products and services that best fit their needs, and it was during this time that she realised there is a massive void in the Indian jewellery sector.
Despite the size of the Indian jewellery business, Chinu as a business woman special entrepreneur thought that there were no innovative designs to suit consumer desires. As a result, she closed Fonte Corporate Solutions in 2014 and created Rubans Accessories and, combining her passion for fashion with her experience in corporate merchandising, and er story became an epitome of success story of a woman entrepreneur in India and she build a great business womens network .
Rubans Accessories was founded with a Rs 3 lakh bootstrapped cash at a 70 sqft kiosk in Bengaluru's Phoenix Mall. In 2019, the company reported a revenue of Rs 7.5 crore, a five-year high.
Avipsha Thakur As a Business Woman Special Entrepreneur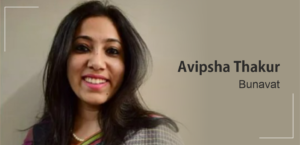 Avipsha Thakur's story, as the founder of Bunavat and a successful business woman special entrepreneur, a for-profit social organisation that manufactures contemporary sarees from historic, sustainable weaves that needed to be preserved, demonstrates how compelling stories can change someone's life. Her entrepreneurial journey began in January 2018 when she visited Ajrakhpur, a village in the Rann of Kutch, driven by her love of sarees.
However, it was the story of an artist's life and family in a location where hand printed saree labourers were badly compensated. This was followed by a trip to three more weaving clusters in West Bengal, where the craftsmen were living in deplorable conditions as a result of a long supply chain between them and the ultimate buyers.
As a result, the 33-year-old womenpreneur decided to start her own firm in order to provide a steady source of income for the artisans by eliminating intermediaries in the supply chain.
Because of her perseverance, more than 950 weavers from 30 weaving clusters spread across 11 Indian states can now sell directly on the Bunavat e-commerce site. Handcrafted and handwoven sarees are worn by women in India's metropolises, Tier I and Tier II cities.
Shilpi Sharma and Satya Nagarajan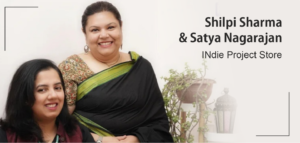 Shilpi Sharma and Satya Nagarajan, two mothers, were inspired to start their own business after finding it difficult to acquire locally made, high-quality, and inexpensive garments for their children.
In 2016, the team of business woman special entrepreneur launched the Indie Project Store (IPS), which sells locally manufactured and environmentally responsible clothing while also supporting independent artisans, weavers, and small companies.
The co-founders claim to use 100 percent pure cotton and to get traditional Indian fabrics such as ikat, Kalamkari, mangalagiri, khadi, mulmul, handloom, and hand block prints from vendors and local suppliers who work directly with the artisans and weaving communities.
IPS' garments for children up to the age of seven are priced between Rs 300 and Rs 2,500, with an initial investment of Rs 25,000.
The company that grew from social media sites like Facebook and Instagram currently has a revenue of more than Rs 38 lakh and has grown by 15% year on year since its beginning.
Initially targeting the urban India market, the start-up now serves consumers from Tier II and III cities, as well as NRIs in the United States, Singapore, and the Middle East.