5 unique handicrafts from Himachal Pradesh
In the scorching heat of India, many travelers are picking colder states as their primary option and Himachal Pradesh is a popular state among many of these states. Be it Manali, Kasol, or Shimla, the state has something for everyone. But apart from its majestic landscapes and magnificent mountains, one more thing that it's known for is its handicrafts. The history of the Indian state is as early as two million years ago, with early humans having lived in some valleys in the foothills of what is now called Himachal Pradesh.
From the original inhabitants being the Kols and Mundas, who were alleged to have been pushed from the Indo-Gangetic plains towards the north by the Indus valley civilization, the mongoloids called Bhotas and Kiratas who formed the second wave of migration, to the third wave of the group of people who came to the subcontinent from Central Asia, the state of Himachal Pradesh has seen all kinds of groups come and go. The handicrafts that we see today, all of them carry a bit from every group, every community, and every civilization. Each of these handicrafts is unique in its approach, as they're crafted by skilled craftspeople who implement their craft knowledge which has been passed down from generation to generation.
Let's take a look at some of the most popular crafts of Himachal Pradesh and take pride in India's rich cultural diversity.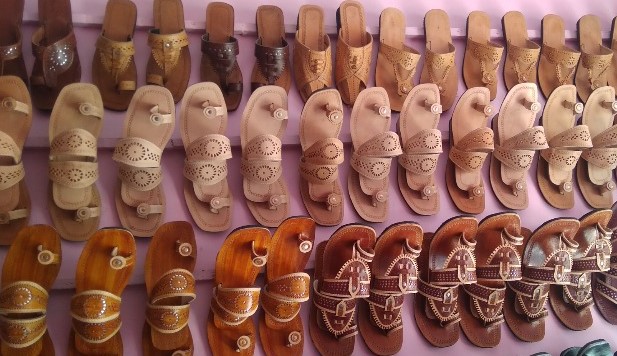 Chamba chappals and slippers
The Chamba chappals and slippers are leather footwear that is comfortable to wear especially if required in the hill areas, as well as in summers if you're in other parts of the country. You probably must be wondering why we've this particular handicraft is on the top of our list. Well, it's because apart from the sturdiness, and intricate embroidery on the Chamba chappals and slippers, they also have an interesting story that made them a popular attraction for consumers pan India.
The footwear was introduced by a Katoch princess, who was the sister of Raja Bir Singh of the erstwhile Nurpur state. She complained that her to be husband Raja Charat Singh of Chamba, where the handmade crude grass shows instead of the embroidered ones were won and manufactured. In order to fulfil the to be bride's wish a family of cobbler, belonging to Panj Baria village of Nurpur, was sent along with her as a dowry. The descendants of the cobller family still reside in Chamba town and are known as Panj Barias. This is how leather embroidery originated in Chamba.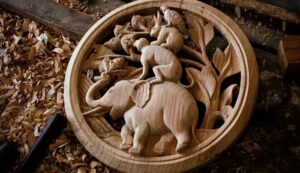 Woodcraft
With its distinctive patterns and techniques of production, Himachal's woodcraft, particularly that of Kinnaur, has earned a position of honor among India's folk crafts.
The residents of the region maintain their traditions and ways of life. This has given the folkcraft a sense of distinctiveness and uniqueness.
As a result, the region's craftspeople are the best exponents of traditional woodcraft. It is impossible to trace the origins of these old crafts in Kinnaur, however it is usually assumed that they have been popular for generations. The art form is claimed to have originated in Tibet. Religious thoughts were expressed in the form of exquisite idols of local deities, and the art flourished in Kinnaur as a result. Woodwork is particularly well-known in regions such as Kullu, Chamba, and Kinnaur. Doors, windows, balconies, ceilings, and panels of rural village houses and villas are customarily carved. Seeing wood carving and wood turning abilities used to fruit bowls, mugs, and sculptures is both remarkable and beautiful.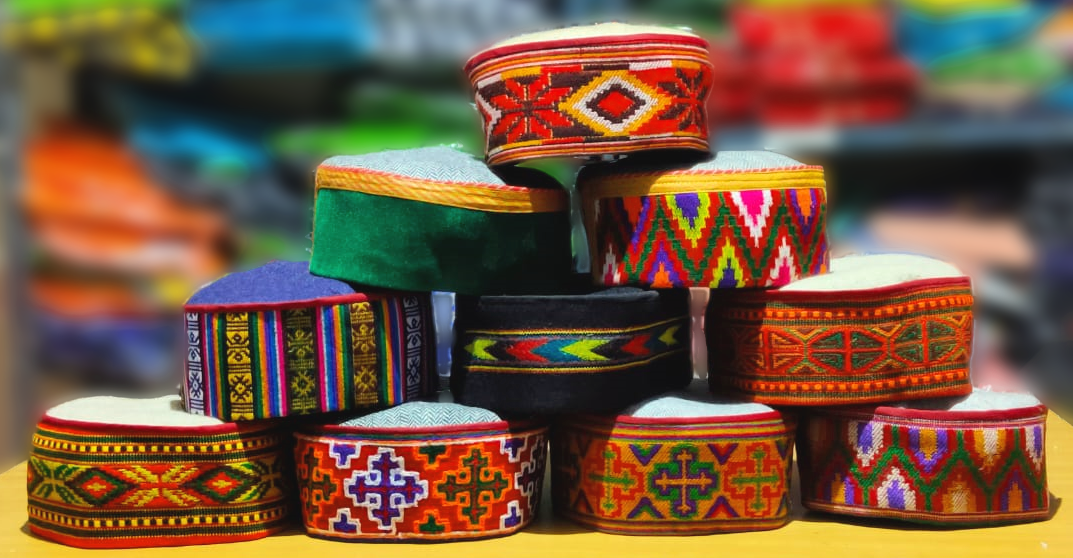 Caps
We have all seen the Himachali caps which are distinctive and colourful in their appeal either in movies or when we travelled to the hills and the photographer handed over one to us to take a photo. The hats express the culture of a specific region. The colors and patterns of them vary from region to region. The inhabitants of Kinnaur wear green, red, and blue caps, whereas the people of Kullu wear mixed-color caps. Men and women alike don these bright hats, which are known for an original piece of Himachali art. The woven patterns on these hats are reminiscent of those found on shawls.
Guests, dignitaries, and family members are given the hats as a gesture of appreciation and affection. So, what are you waiting for, plan a trip soon and get your hands on one of these hats.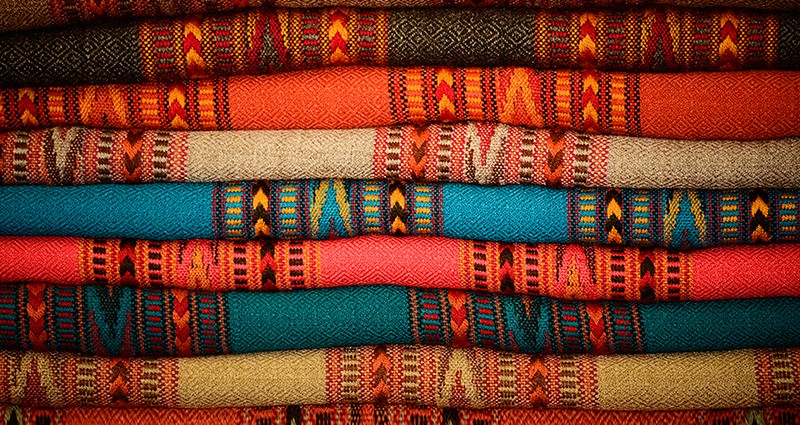 Shawls
Typical clothing in Kinnaur is made of wool, including shawls, saris, and pants. The close-knit designs and luxurious feel of Rampur shawls have earned them a niche following. These shawls are also popular in neighboring Tibet. Chamba shawls with checkered patterns and embroidered motifs were instantly recognizable for their long-lasting qualities. Hand-loomed woolen shawls with a vibrant border are indicative of traditional style. Luxurious pashmina shawls, manufactured from the finest wool, are highly sought for. Additionally, in Lahaul and Spiti, yak wool is also utilized to make masculine shawls and pullovers. There is a lot of demand for these items both in India and in other nations. Wool items, such as carpets, mattress coverings known as dohru, blankets, woolen shoes, gloves, and socks, are all created from the wool of the sheep.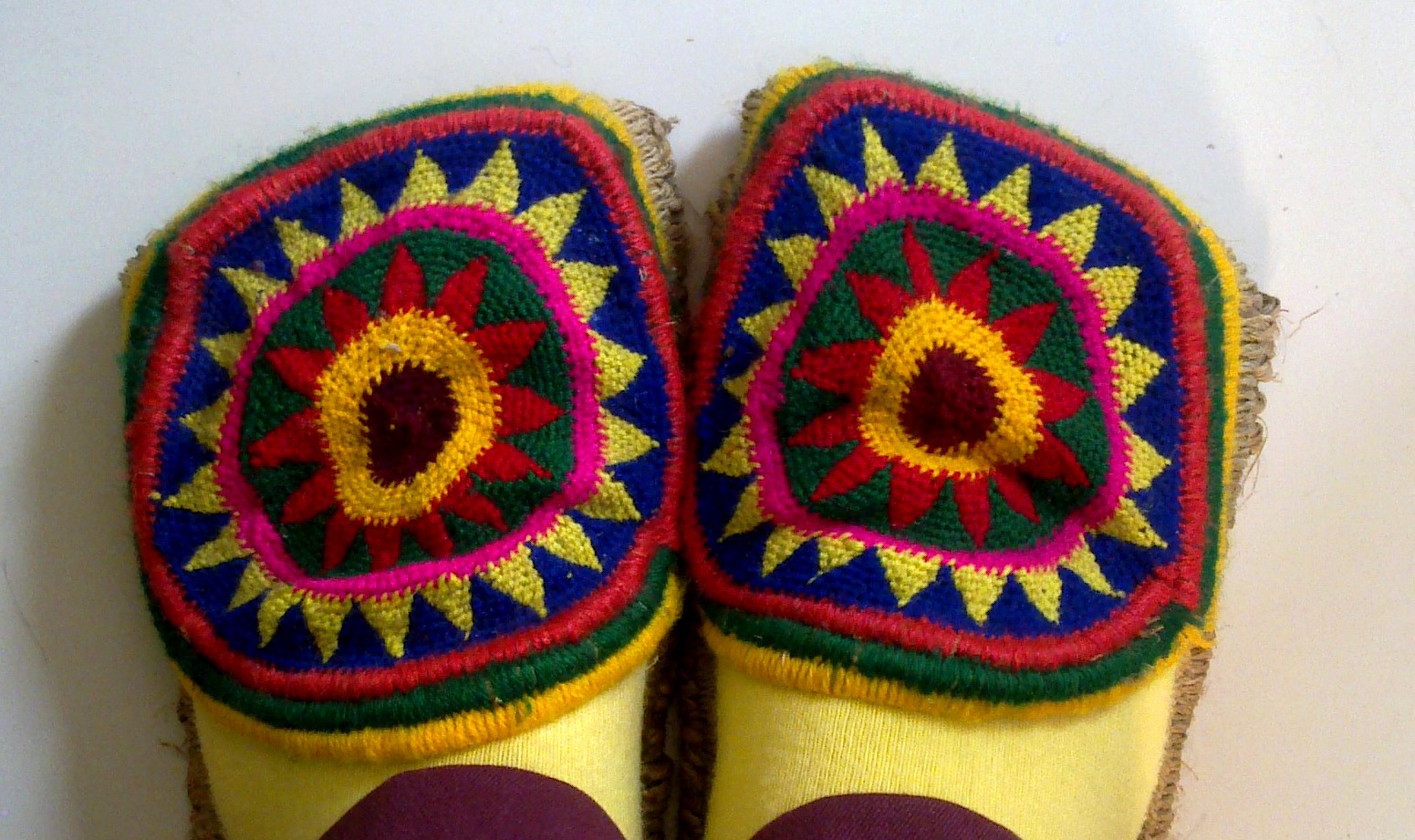 Hemp fiber shoes
In Kinnaur, the woolen shoes are a one-of-a-kind product and an important handcraft. Pullans are the local term for similar shoes in other parts of the state. They are best worn indoors during the colder months. The shoes' uppers feature intricately woven patterns inspired by the region's art and architecture.
The soles of these shoes are constructed of either wool or hemp fiber. Hemp is commonly used for the upper section, while silk is occasionally used for the rough surface of the inner rough surface. It's typically recommended that rough surfaces be used for acupressure purposes, though. In a household where individuals rarely sit still, they are generally crafted by the older ladies. One may call these the traditional version of indoor fluffs that the modern-day consumer wears at home these days to prevent dust from entering the house.
P.S. – https://blog.expobazaar.com/culture-and-craft-understanding-indian-handicrafts/