You can't turn a blind eye to any special day, especially anniversaries. This year, make your parents stun again with our simple, contemporary, and cool 25th anniversary decoration ideas. This Anniversary Decoration Ideas at Home for Parents will make your parents feel special and get a memorable touch.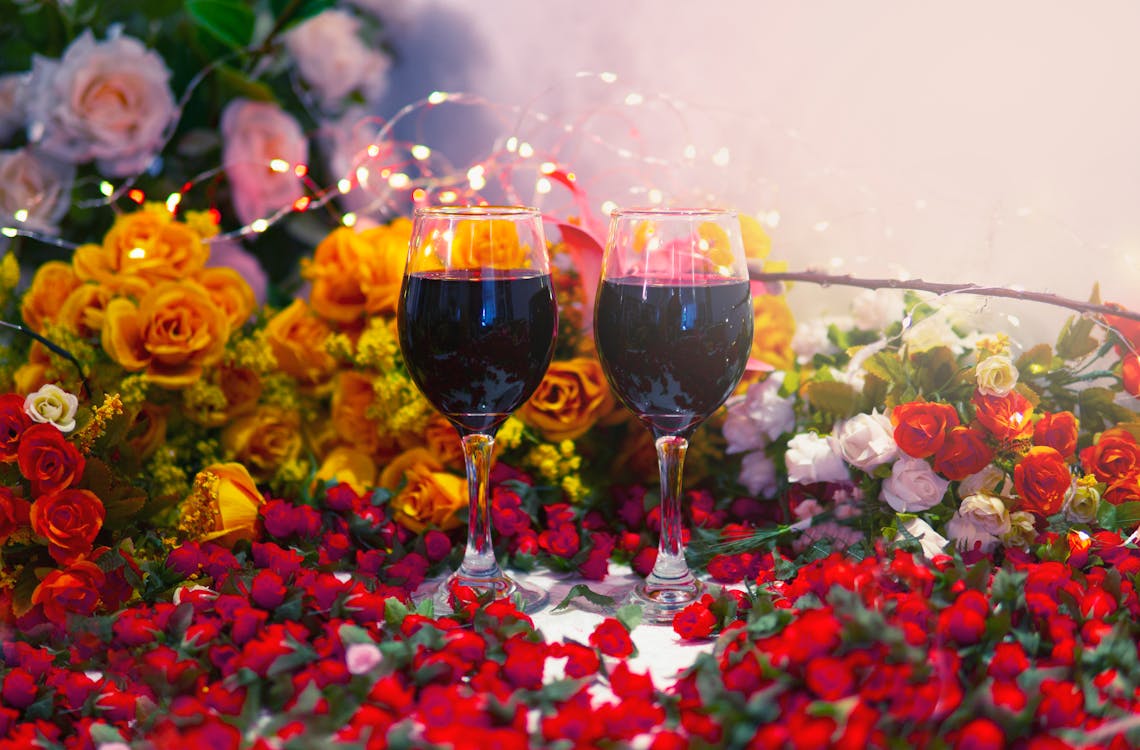 picture credits: pexels 
7 Most Fabulous Anniversary Decoration Ideas for Parents
Just like your birthday, your parent's anniversary also needed a blast. Why? because romance is what keeps the relationship going. In a true sense, romance is more than just an emotion and is not just limited to two lonely souls. Rather, it is a magic spell that turns the grit of our busy day-to-day lives into glitter. So, why not honor your parents' biggest lifetime milestones with more creativity and fun?
It is time to celebrate your parents marriage anniversary this year with a little thoughtfulness, happiness, and, above all, with some amazing anniversary decoration ideas at home for parents. Now get ready to submerge yourself in these incredible wedding anniversary decoration ideas to make your home look like a dream location.
Gold Foil Balloons as Anniversary Decoration Ideas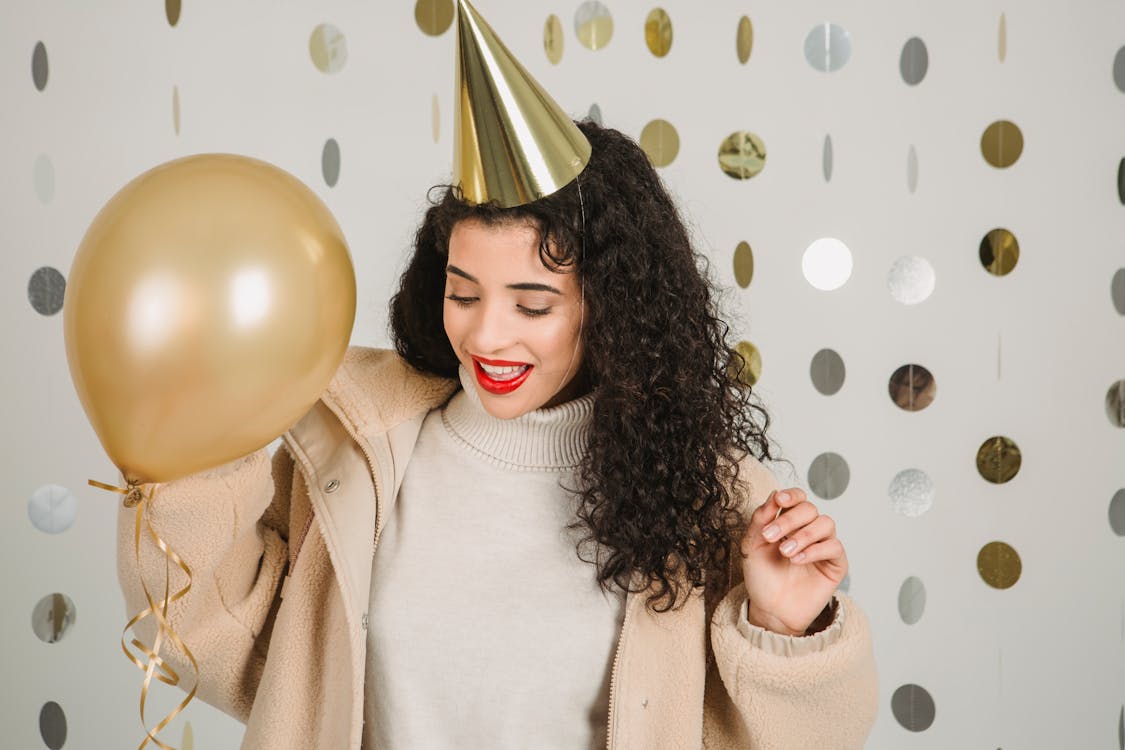 picture credits: pexels
We can't disagree that foil balloons have always been an integral part of our celebrations. What's better to kickstart the Anniversary Decoration Ideas at home for parents with a bunch of royal-looking rose gold foil balloons? Just spread them across the room and allow them to float above your head to get that romantic and cozy vibe. If you want to go colorful, then choose pastel-colored balloons like pink, off-white, peach, metallic purple, hot red, etc. to make your room look cheerful and bright.
The balloon will fill the gap at the moment and make them feel happy and this is an amazing room homemade anniversary decoration idea. Simple yet thoughtful Anniversary Decoration Ideas at Home for Parents like a balloon can bring a precious smile to their face.
Use Heart Shaped Flower Bouquet as Anniversary Decoration Ideas 
It looks like a typical party decoration idea for many, but a love for the flower is still undeniable and inseparable. We all adore the soothing, calmness, and freshness of flowers, both inside and outside our homes. Now, this anniversary decorations ideas for parties allow you to bring a bounty of colorful flowers and set them creatively in a medium-sized crystal or glass vase. No, we don't want your flower decoration to be boring but to stand out.
So, bring a dramatic twist by creating an astounding canopy of tiny, rustic green leaves, including twigs. Also, you can get a custom-made flower chandelier from a nearby florist store to make your parents go awestruck. The heart shaped flower bouquet will entice them, and they will enjoy every bit of it.
So, go for these romantic anniversary celebration that includes anniversary balloon, flower decoration and anniversary decoration packages, and make them feel invaluable. These 50th wedding anniversary put a life into the party and make each moment count.
Set the Light Perfectly to Set the Mood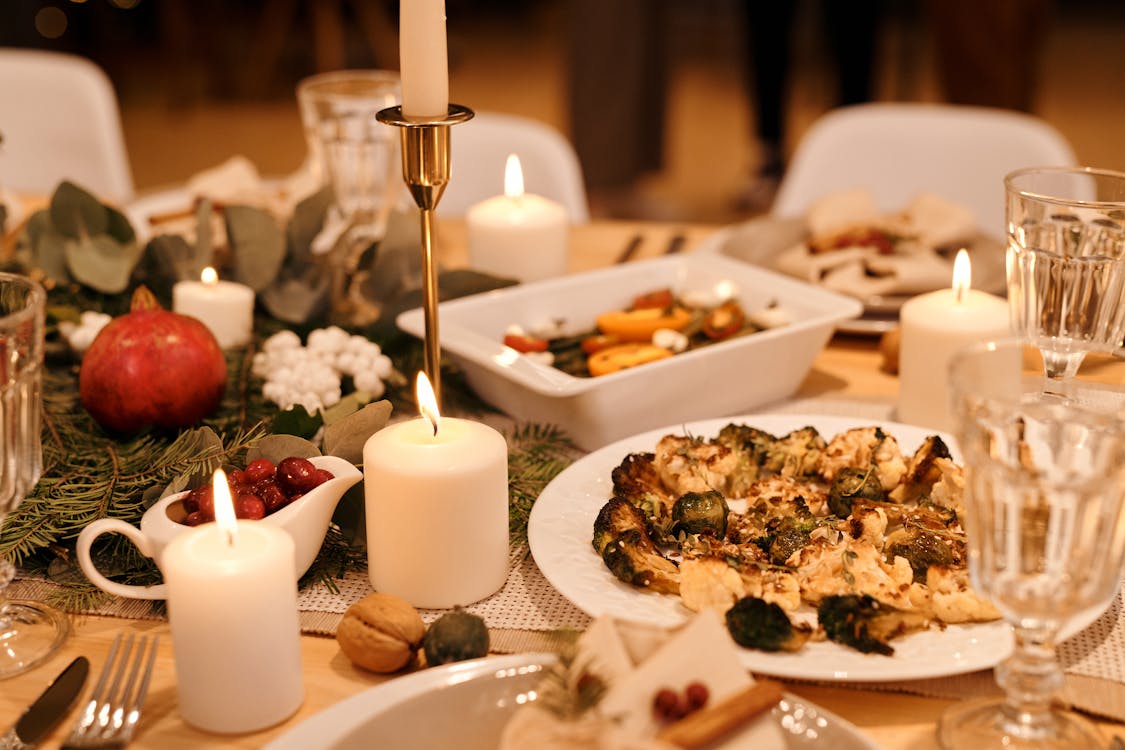 Have you ever heard that a perfect lighting effect can keep the party spirits going high while also setting the mood right? Yes, that's true. Your simple anniversary decoration ideas at home for parents look imperfect with poor or improper lighting. Try to bring back the old-school romance in your parents' lives by infusing the right fairy lights and adding more touch to your creativity with anniversary room decoration. You can use multiple lighting colors that could go in tune with the anniversary theme, if any.
If you are willing to try something different, then opt for flawless LED standard candles, illuminating hanging paper lanterns, or intricate string lights to bring the old couple together. So that your 50th wedding anniversary will have a long-lasting positive impact with some amazing fairy lighting.
Use a Simple DIY Picture Collage for Anniversary Decoration Ideas 
picture credits: pexels
Memories are what keep us alive and remind all of us of what we have lived, lost, or forgotten. Now, is the time to make this special day more eye-pleasing with the simple DIY picture bunting. DIY items are a great romantic anniversary decorations ideas. Using a variety of pictures, you can arrange the most-precious one in a string of long threads to showcase their life journey.
Be it their childhood photographs or their wedding images, simply take the heart shaped paper cut out and arrange all the pictures simultaneously to prove that they are truly made for each other. We can bet, this gesture of yours will be forever engraved in your parents' hearts. Moreover, It will make your simple anniversary turn into memorable one.
Customized Glittery Anniversary Banner as Anniversary Decoration Ideas
If you still think your decor ideas are missing the mark, this happy anniversary celebration idea can make your home look like a celebrity mega event. Get a customized king-sized dazzling banner that romantically displays either the initial or full name of your parents. This party decorations will bring life to the look of your anniversary decorations ideas.
This is the way to recreate your parents' wedding feelings again with some simple yet stunning decorations for anniversary. Make sure to pick the right color, size, and background of the banner of your wedding anniversary decoration. You can hang it to get that extra glitz and bling in your house.
Spice Things Up with the Cozy Dinner Table & Fine Wine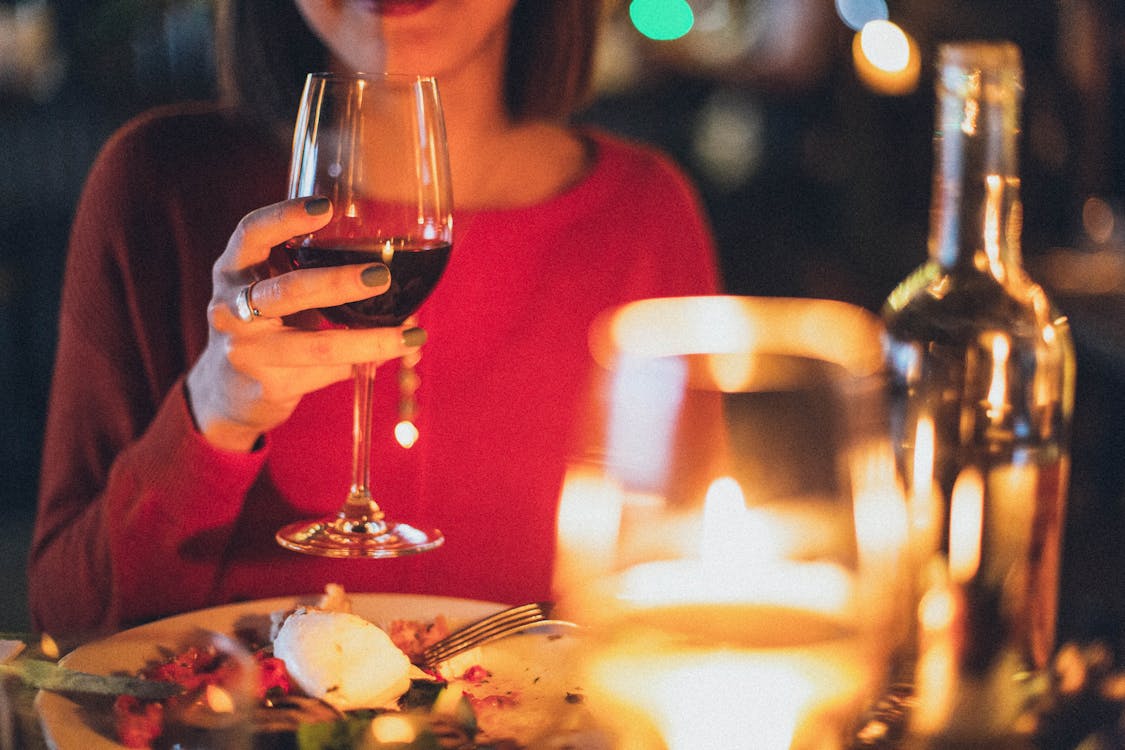 picture credits: pexels
Age is just like a fine wine that just gets better and better with time. You must not have included this in your next romantic anniversary room decoration list. But, this is our go-to idea for romantic décor that wins above all. If the situation demands it, try setting the table decoration theme nicely, boasting a lot of flower petals, candles, stylish cutlery, cupcakes, and the delicious cuisine that the old couple loved the most. Don't forget to pick their most-favorite wine served in elegant-looking wine or champagne glasses so that they can take pleasure in the moments. This romantic anniversary party decoration will raise not only the bar but also the temperature between the lovers.
Music That Can Bring Families Together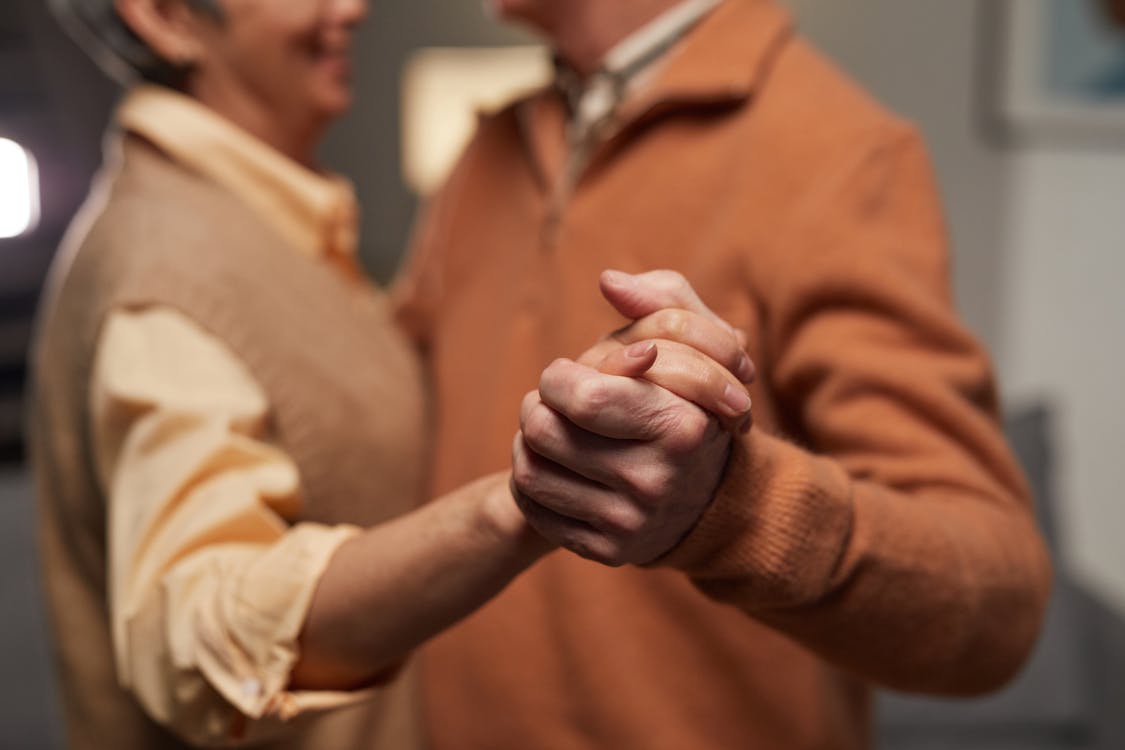 picture credits: pexels
You can't overlook the power of music, especially when thinking of anniversary decorations at home. Of course, your parents deserve some soothing, calm, and romantic music that can bring them closer. Just prepare a list of songs in advance that your parents used to listen to while they were dating or that depict their selfless, unconditional love for each other. You can also mix and match different old-new tracks to party all night with family and friends.
Simple Anniversary Decoration Ideas Starts With "LOVE"
No matter whether you are planning for 25th-anniversary decorations, 30th-anniversary decorations, or even 50th wedding anniversary decorations theme ideas, "LOVE" is what keeps everyone going.
Your planning doesn't need to be luxurious nor does it needs to be complicated. Keep in tune with your anniversary decorations ideas homemade theme and what your parents loved the most. If you're still having a hard time deciding what needs to be done and what not. Just note down everything starting from choosing the most-important items and finding the most simple yet alluring decorating stuff that your parents have not seen or experienced before.
Sometimes, a little heartful gesture can move mountains. So, brace yourself to make this special decorations for anniversary more worthy with our easy-to-follow, practical and impactful 50th wedding anniversary this year.
So, go and explore some amazing homemade anniversary decoration ideas at home that will give a personalized touch to your special day to create a unique environment for your anniversary celebration and make it memorable.
 

 

View this post on Instagram