Let's be real, we're living in a digital world. Gone are the times when children would get phones only once they entered high school. Nowadays toddlers are handed screens as soon as they start walking as technology has advanced to an extent where a layman can easily understand, operate and learn the workings of it. Mind stimulating games, digital art apps, and physical activity tracker apps, are only an iota in this ocean of advancements that the entire mankind is swimming in present times. This rapid digitalization, without a doubt, has had an impact on the structure of B2B trade. As in recent times, most firms of B2B eCommerce development in India are transitioning from offline to online.
Furthermore, the evolution of commerce depends upon the several characteristics of b2b e Commerce that helps businesses to grow and expand to national as well as International market. Advantages of b2b e commerce is straightforward, yet some of its components may be difficult for someone who is just starting out. For this reason, we've put together a quick A-Z guide to help you better comprehend the domain with the evolution of e business.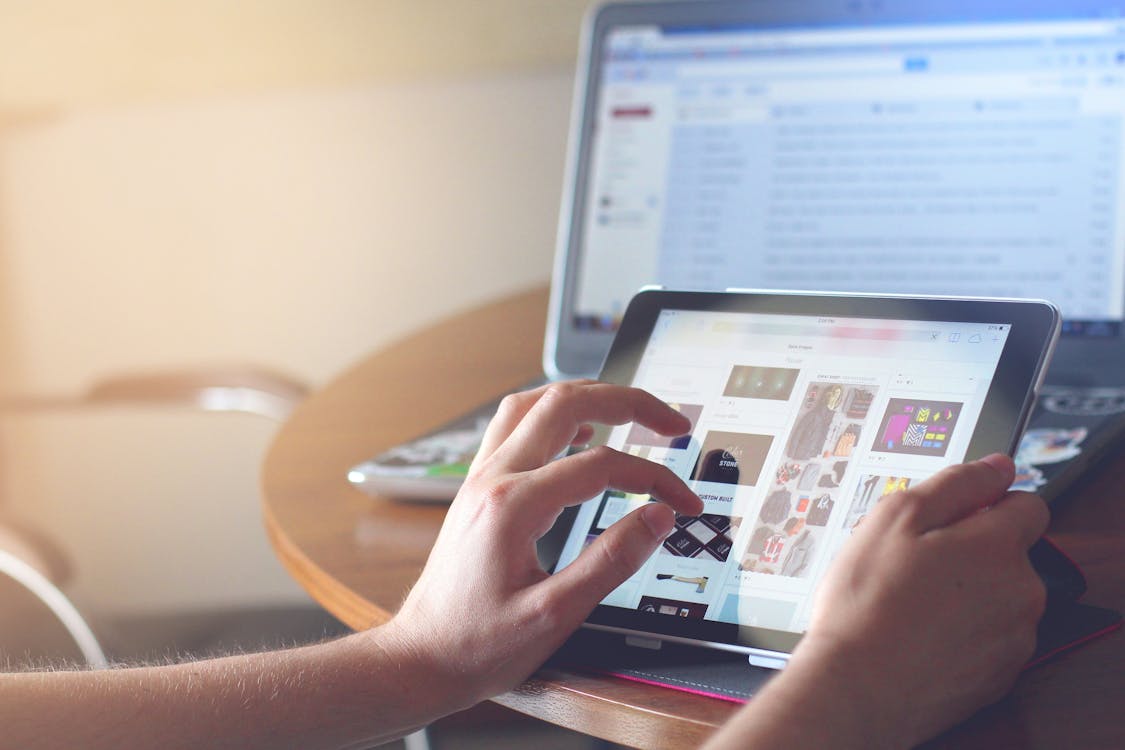 Adequate Research-
Before you begin your e-commerce journey, identify your e-commerce business's aims and intent, including success measures. Visitors, engagement, conversion, cost per client acquisition, cost per transaction, customer retention, sales and profit, and so on are examples of these objectives.
Business Model-
Defining the model is critical for your business. The B2B business model differs dramatically from the B2C model, in which firms sell directly to customers. B2B e-commerce involves transactions between a manufacturer and a wholesaler, or a wholesaler and a retailer, via an online sales platform.
Curation of Products-
Product curation is the process of producing one-of-a-kind product collections that appeal to specific demographics or client bases. Product curation drives engagement and revenue by leveraging customer segmentation data and other personalization approaches.
Develop Your Shipping Strategy According to B2B eCommerce development in India-
Your B2B business in India must be able to consistently provide the right products on schedule while fulfilling consumer expectations. Instead of dealing with customer service issues, refunds, and apologies, your team must be able to build new partnerships and introduce supplementary services.
Establishing a Market Presence-
It all begins with a product or service idea and the desire to turn it into a profitable business. You decide to pursue your company venture and launch your B2B brand during the start-up stage. Once you complete the development of your product or service, you can begin marketing and selling it to clients.
Facing Larger Competitors –
You'll be able to cover operational expenditures and explore new business options as your company grows in income and acquires new clients. This will result in increased competition, necessitating a review of your business model and consideration of important activities such as sales model, marketing, and operations.
Growth of B2B eCommerce development in India –
After launching your product and getting your bearings, you'll move into the growth, aka survival stage. At this point, your business will pass your breakeven point and begin to see increasing profits, however not as high as your sales level. As your business generates more revenue and gains new customers, you'll be able to cover operating expenses and explore new business opportunities.
Handling More Customers-
While new customers are vital for your business, it is critical that you prioritize your existing consumers. For B2B firms, the scope of e Commerce is about more than simply getting new consumers; it's also about using digital channels to learn more about your present customers and enhance your marketing to them.
Integrate Customer Data-
One of the primary benefits of B2B eCommerce development is the opportunity to collect and learn from data. Better data may improve the customer experience, aid to improve supply chain management, and enable B2B organizations to give more relevant content and marketing to customers.
Just-
Because your B2B e-commerce platform will be associated with many businesses, it is critical that you ensure fair competition among all sellers and buyers. This means that all sellers and buyers should have the same level of product visibility.
Know Your Consumer –
Once you grasp what it's like to be a consumer, you'll know exactly what your customers require, how they acquire things, and what sort of experience they anticipate from you and your e-commerce website.
Leverage e-Commerce Site Search with B2B eCommerce development in India-
An easy-to-use search experience is critical for any online consumer, but possibly even more so for B2B customers. Visitors that use your search bar are not browsing your site; rather, they are looking for a specific product, or collection of products, rapidly.
Meaningful Data & Analytics of B2B eCommerce development in India–
Data analytics is a critical component of B2B eCommerce development that every online business must include in their business strategy. Every business nowadays must provide a more straightforward and personalised buying experience to its buyers.
Note the changing market trends-
Customers expect more from businesses in terms of availability, convenience, and experience, which is true of all B2B eCommerce development. If something does not work as expected, customers can just switch to another website. Meeting such expectations and keeping digital clients satisfied can be a significant challenge for B2B companies.
Order Dashboard Visibility for the Fulfilment Team-
Your fulfillment teams can access an easy-to-use order dashboard.  From this vantage point, you can also observe the fulfillment process in detail, including what has been sent out, what is pending, and why.
Pricing, Payment, and Ordering Customization And Options. –
You must ensure that your B2B ecommerce platform supports transactional options in a single solution. Having many tools that do not communicate with one another leads to disorganisation, confusion, and potential issues with inventory management and order fulfilment.
Quality of B2B eCommerce development in India-–
Never skimp on the quality of the products you offer your customers. Assume that the consumer understands everything and that the firms that will be sourcing from you are already familiar with the goods.
Robust Supply Chain-
A robust supply chain will ensure timely order fulfillment. Therefore, it is important that you define your shipping channels well in advance for your sellers' and buyers' convenience.
Sustainability in B2B eCommerce development in India-–
with movements going around in different parts of the world for preservation of the environment, sustainability is the need of the hour. The modern-day consumers, i.e. independent buyers in the case of B2B e-commerce, are conscious and understand this. Therefore, it is crucial that you use sustainable methods chip, pack, or even, create your products.
Tonality-
The tone of voice describes how your brand communicates with its audience. As a result, influences how people perceive your messaging. In other words, it specifies how we want to communicate to our audience rather than what we want to say to them.
Unrestricted Control –
It is critical that the sellers have control over the MOQ and management of their product listings for transparency in the business. This is prevalent on wholesale websites. Where it is usually necessary to reach a particular number per product in order to make an order. B2B merchants should be able to specify minimum order numbers per product on the e-commerce platform. Additionally, they should be able to make any changes to the product information, images, or any other related information.
Vision in B2B eCommerce development in India–
It is critical that you have a clear vision  and need of e commerce platform. This refers to the concept that inspired the creation of your business. The story you will tell your buyers to compel them to source from your marketplace.
Website-
A B2B marketplace is a multi-vendor ecommerce network that connects numerous suppliers to various customers. And, yes, it differs from a single vendor wholesale website in that it includes tools that allow buyers to compare, engage with, and select products from the top suppliers all over the world.
Xtraordinary-
The market is filled with emerging and existing B2B e-commerce platforms that might offer similar products or marketing strategies as your business. Therefore, ensure that your business has a unique touch to it and stands out so that businesses see the potential in your marketplace.
Young and compelling strategies-
Once you've established your company's vision, goal, value proposition, and so on. It's time to use design to bring your brand to life. You'll need a unique and eye-catching logo, templates for things like emails, business cards, and so on, package designs, and so on.
Zest of B2B eCommerce development in India-
Ensure that your social media branding plan engages and entertains your target audience. Keeping that zest in your products and services alive. When people notice that your content sounds like it was written by a robot. They lose interest and begin looking for someone else to do business with.