In today's fast-developing era, when everything has become digital and lead generation has become more important than ever for businesses. The B2B e-commerce businesses have witnessed a major shift in the way content is utilized and consumed in the 21st century and started using Enhanced Brand Content.
Due to the advent of the pandemic in 2020, more and more people started working from home. Young adults who were attending college through their laptops started shopping online. Moreover, parents who would earlier go to shopping malls on a Sunday with their children had learned to stay at home and shop for anything from groceries to furnishings; all from the comfort of home. The B2B businesses have tapped this opportunity of making their businesses entirely online.
According to the statistics, managed to sustain this change, and there is no reason for them not to. This is due to the fact that even though we have completed two years of our battle with this change, and things have started to get back to 'normal' as people like to call it. It's not so much the state of the disease that has changed, but our coping mechanisms against it. This means that businesses and consumers have started to adapt to the digital world. This is where marketing comes into play, a crucial aspect of which is content. Any business that understands the importance of quality content is acing the marketing game.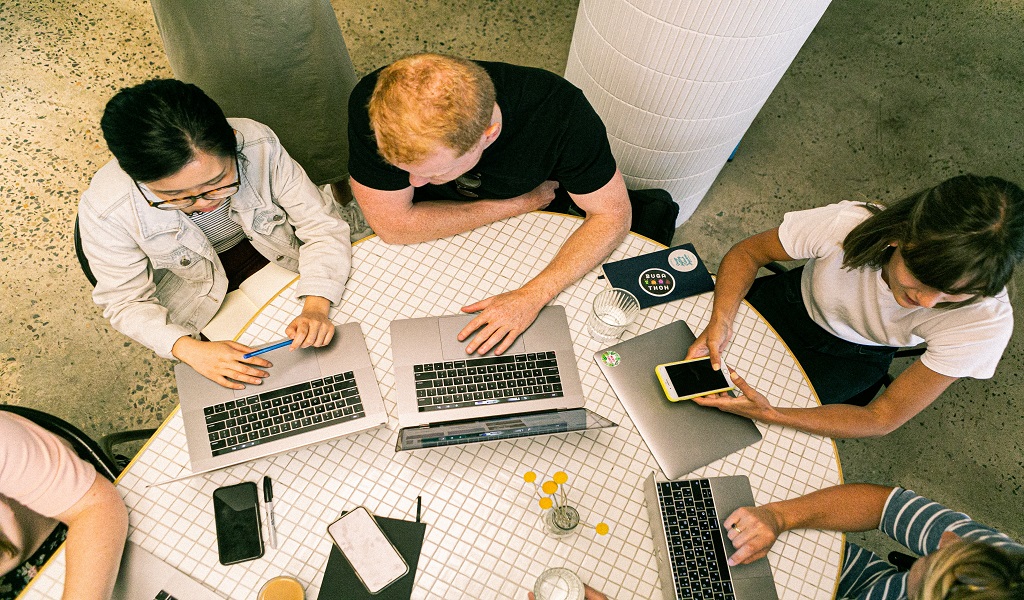 Acing the content game
If you own a small business, content marketing is a strategy you should consider to expand your audience base and raise brand awareness. Content marketing is the creation and distribution of digital content that increases visitors to your website. Blogs, infographics, and whitepapers are examples of the kinds of content that can be used to generate interest in your products or services.
Providing valuable, timely content enables your company to become a thought leader in your field. Also, helps in enhancing brand awareness and fostering consumer trust, respect, and loyalty. Content marketing also allows you to pinpoint your customers' problem areas and explain how your products solve those problems. This can directly lead to sales.
Any evergreen material you develop is another long-term benefit of content marketing. This refers to assets that do not become obsolete, such as blog pieces on your industry's history or an infographic on how to execute a process that does not alter.
Enhanced brand content (EBC)
Now that you've understood the importance of content for marketing and generating sales for your b2b wholesale business. It is important to understand the workings of enhanced brand content. This specific domain of content was not a commonly known aspect to most businesses until Amazon introduced it to its respective sellers.
With Enhanced Brand Content, sellers have been able to select from a range of product layouts. It refresh product photographs by integrating eye-catchy images that sell, and define a brand story that engages shoppers and delivers a better overall customer experience. Because this format provides consumers with far more information, it is plausible to predict that brands may enjoy the benefits of increased sales.
This type of contenting utilization can help businesses in numerous ways, some of which include:
A) Reduced Bounces, Increased Loyalty
Human beings, being visual creatures, are more drawn to images than textual content. For this reason, the majority of marketers claim visuals are the most important aspect of their social media content strategies.
Considering this dynamic, EBC is ideal for transforming formerly text-heavy product pages into image-rich destinations that entice visitors to learn more about a product and possibly convert.
B) Minimizes negative reviews and returns
Bad reviews can affect the brand image of any business, and the right measures can prevent this. Furthermore, product returns are frequently the result of a mismatch between a customer's expectations and what they actually receive. Enhanced brand content services helps to prevent both of these things from happening. More space for informational text and the addition of more images helps to make sure that consumers are more aware of what a product is and what it can do for them. As a result, they are more likely to have an expectation of the product that is more in line with the reality of the item, which means fewer returns and bad reviews.
C) Elevated consumer confidence
A report by Motley Fool states, "Peter Navarro, director of the White House Office of Trade and Manufacturing Policy, commented in conjunction with the release of the DHS's new standards that U.S. companies alone lose between $300 billion and $500 billion worth of business yearly due to counterfeits." (Source: https://www.visiture.com/blog/how-to-boost-sales-with-amazon-enhanced-brand-content/)
However, merchants can build customer confidence in their products and enhance sales on their particular online platform by leveraging Enhanced Brand Content.
D) Increased advertising ROI
When buyers click on a product that includes EBC, they are more likely to spend more time reading it than when they click on a product that does not. Enhanced content is more likely to make a lasting impression, which may result in shoppers returning to the page or purchasing from the firm in the future.
Utilizing EBC with ExpoBazaar
If you're a B2B wholesale business and are just understanding the basics of EBC, e-commerce platforms like ExpoBazaar (EB) are the perfect way to start.
Such platforms provide you with Enhanced Brand Content services along with providing assistance with marketing, warehousing, logistics, and more. With the digital B2B platform showcasing Indian artisanal and lifestyle products to international markets. You can simply enhance your brand image by registering as a seller partner. Once you sign up, the expert team at ExpoBazaar will guide you along the whole process of building your brand identity on the platform. We also assist you on communicating with global prospective businesses.
It is important to understand that it is a B2B e-commerce platform for wholesale businesses which showcases products that fall under the home and lifestyle category. If your products do not belong to the home and lifestyle category, do not be disheartened. There are numerous other platforms in the e-commerce domain that offer Enhanced Brand Content services which you can explore over the web.
PS – https://blog.expobazaar.com/contribution-of-women-to-the-handicrafts-industry-in-india/