Women empowerment has been longer to take hold in India than in other countries. This has happened due to a lot of reasons. Lesser importance being given to the education of women, the Indian belief of a woman being the 'Maan' (pride/integrity) of the house so they shouldn't be stepping out for work, and the consideration of men being the more superior or capable gender, are only some of the factors that are responsible for this. Now women's are putting their step forward in the India handicrafts Inc.
However, it is important to note that despite these factors, women's contribution to the economic, social, cultural, and political domain has been tremendous. For the longest time, women have played a significant role in the development of nations worldwide. Now women's are putting their step forward in the India handicrafts Inc.  
From 'Rani Lakshmibai' who fought a fierce battle to defeat the British, to 'Neerja Bhanot' who sacrificed her own life to save lives of passengers of a hijacked airplane, the Indian women, time and again have proved that their capabilities and brevity is not something to be undermined.
The Culture of 'Home'
It is estimated that home-based work is the second most important source of employment for women, following agriculture. For centuries, women in India have been obliged to live home and support a family, with little or no opportunities to generate a living. At home, they used to weave and produce their own products as a hobby. Additionally, they could even sell their handcrafted products from home and generate revenue. In the past, women were also allowed to assist their husbands with the handicraft business however, in the modern era, many women have created their own enterprises and achieved great success in this domain.
In India, home-based work has been regarded as a business that is engaged in the home by both individual craftspeople and dependent artists. Mostly consists of homemakers, dwelled in several professions including the assemblage of electric elements of ventilators, laundry machines, mangles, or the production of glass bangles, porcelain articles, small level packaging and gathering of consumables, hand knitting, needlework, stitching, handiworks, garments and making of carpeting and cloaks. It also incorporates education preparation and the derivation of raw resources.
India Handicrafts Inc
India handicrafts Inc have always been popular among the general public. Agricultural labour is the foundation of many handicrafts. Intricately crafted India handicrafts Inc are the work of skilled artisans who have passed down their techniques through generations. Many handcrafters choose natural, even unusual, materials, while others may prefer fresh, non-traditional components and even upcycle manufactured resources. To be considered a work of art, a product must be entirely handcrafted. 
Those produced through mass production or machinery do not qualify as handicraft assets. Furniture and porches are frequently decorated with iron crafts. Candlesticks, jhulas, tribal-themed showpieces, wall decor, and a variety of other handicrafts are all part of this eclectic collection!
Craftswomen Of The Nation Making India Proud
The first name that comes forward when we talk about Indian women in the India handicrafts Inc is that of Ruma Devi. An artisan cum businesswoman hailing from Barmer, a district from Rajasthan, Ruma is the epitome of an empowered woman. Dressed in a traditional Rajasthan skirt and her head covered with a veil, Ruma carries her identity like an armour, depicting a traditional Indian woman with a contemporary mindset.
As they say, modernity is not what you wear, it's what's in the mind. With her business endeavors, Ruma has not only empowered herself but has also worked immensely towards the upliftment and betterment of the women of her village, community, and in entirety, women from all parts of India. During a detailed conversation with ExpoBazaar, Ruma pointed out how it was an alien and 'crazy' concept back at home to go out and work for a living. 
Regardless, she went on a lookout for like-minded women who wanted to work to earn a living and bring their knowledge of folk and handicrafts to some use. Gradually, women started getting associated with her. With her dedication to her skills and craft, she created and continues to write her own success story, making India proud.
Furthermore, Jaisalmer's women are an excellent example of becoming financially independent by succeeding in the field of handcraft. Economically, the city of Jaisalmer's women have been instrumental in its improvement. They have made handicrafts an important source of income that has bolstered the economy and given the region a unique identity, according to a report by ANI.
E-Commerce Platforms In India handicrafts Inc
E-commerce platforms that showcase handcrafted products to global markets such as ExpoBazaar, have also been a key factor in the process of upliftment of women all around the world. Such India handicrafts Inc platforms enable craftswomen to showcase their handicraft industry to global markets while providing them with the right recognition for their skilled craftworks. When global consumers see and utilize these unique handicrafts, they ponder upon, and appreciate the makers of the products. Such platforms enable women to break the shackles of patriarchy and build their self-identity.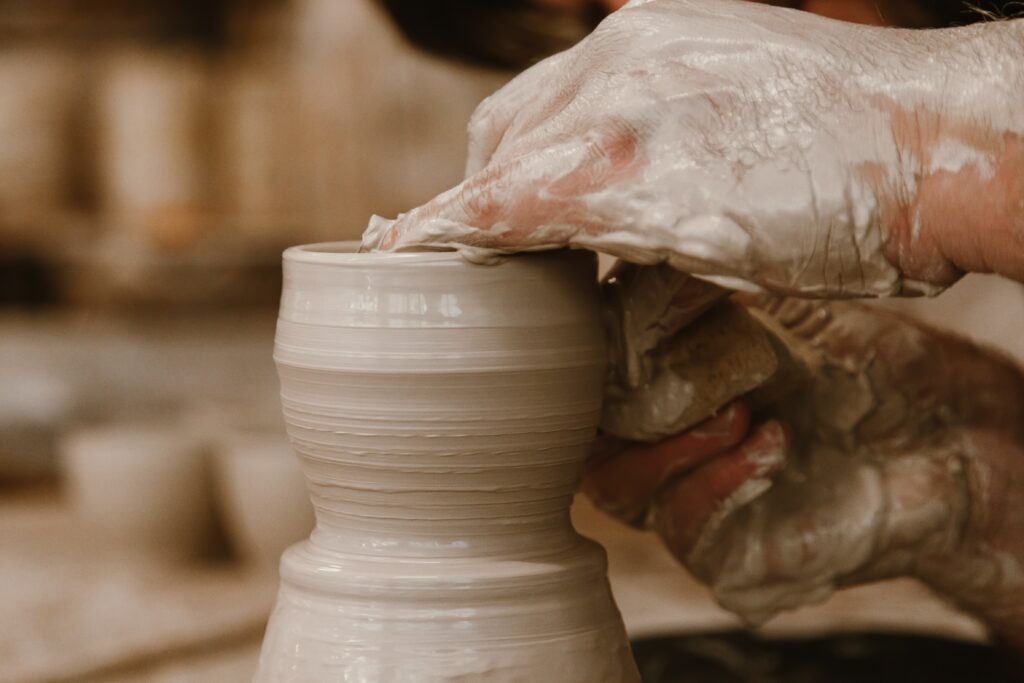 Conclusion
In the past, women were reluctant to participate in their traditional handicraft occupations, but now they are eager to learn and make a fortune from their abilities. The talented people have been able to give back to their families as a result. We all know it is a challenge for women to maintain a work-life balance while also caring for their families. It's physically and mentally exhausting for anyone to work 12 to 16 hours a day, seven days a week. For as long as we can remember, women have been undervalued for the work they perform.
Since the beginning, that should have been evident to everyone. In recent years, women have begun to gain their independence and, through their tireless work, have been able to contribute to the improvement of their households' financial situations as well. Apart from India handicrafts Inc, they can be found in a variety of other industries. With all of their hard work and dedication, women have also brought the country to a new level, at the same time, have contributed towards the preservation and propagation of culture around the world.