The Indian handicrafts industry has been rapidly popularizing India-curated crafts in international markets. Individuals are often on the lookout for 'unique' items for their homes, in which Indian handicrafts abound in. Small firms that rely on sourcing products for their operations have a variety of product requirements, including sustainability, culture and traditions, modern design aesthetics, and a diverse product offering. The rising demand for Indian Handicrafts in USA and global markets also helps us find a variety of products according to our needs and requirements.
The Indian handicrafts sector is capable of fulfilling these requirements for foreign markets. However, just as with any other business, manufacturers, artisans, suppliers, and exporters of Indian handicrafts must understand which product is in the highest demand in their industry. Moreover, Handicrafts industry require low capital investments to covert raw materials into the finished goods. The handicrafts wholesaler and exporters generated foreign exchange revenues of billion in 2022 and expected to generate even more in future.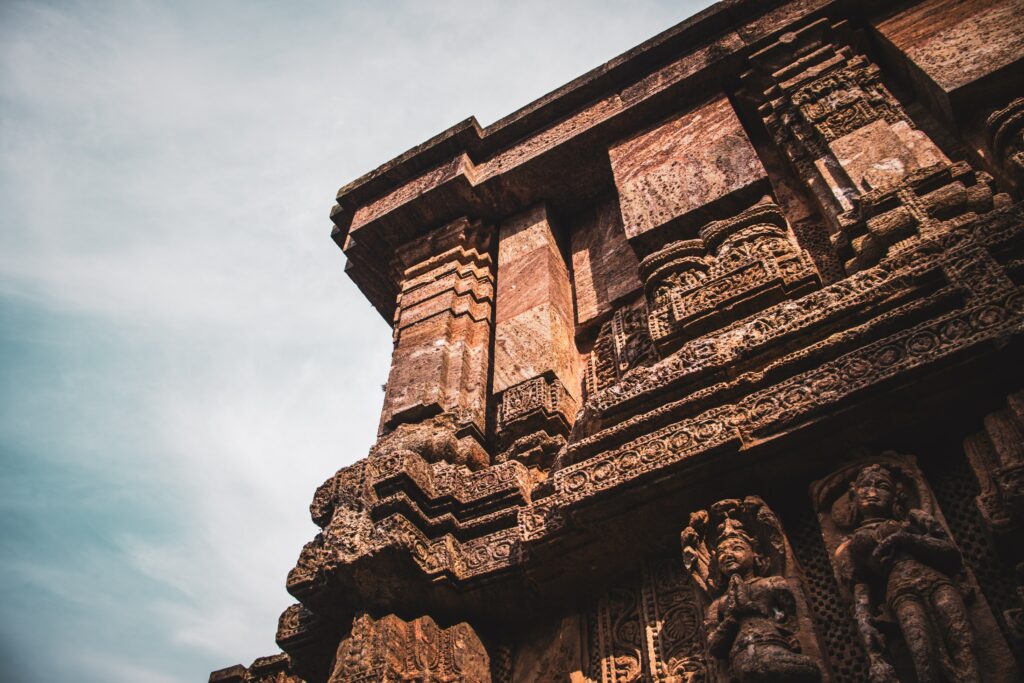 Demand of Indian Handicrafts In USA
Demand is the number of eager customers or the number of units that buyers are willing to purchase. Keeping track of your sales can assist you in attempting to forecast seasonal demand, especially for India handicrafts in USA.
Key trends of Indian handicrafts in USA or international market enables you to budget for material purchases, labor schedules, and capital expenditures. For example, a restaurant can track demand for breakfast, lunch, and supper. Moreover, specific menu items and promotions, as well as specific days of the week.
The demand of Indian handicrafts in international market is increasing day by day. So, How to sell Indian handicrafts in USA? Any handicrafts business or exporter can promote Indian handicrafts in USA and Global Markets. Then chances are that you're curious to know the demand for Indian handicrafts in the international market.
To tell you the truth, there is no particular handicraft that is winning the international market. Moreover, the United States handicrafts market is the concept of creating something magnificent with hands that are winning hearts globally. So, which Indian handicraft is most in demand in International market.
In the worldwide market, Indian handcrafted furniture and home décor products, such as carved wooden and ceramics pieces, are in great demand.
Scope of Indian Handicrafts in USA and Global Indrustry
Handicrafts are a significant part of the handicrafts industry in India, and becoming globally popular. Handicraft products range from traditional to modern designs and attract a wider audience. The handicrafts business in India is a lucrative opportunity for those looking to invest in the handicrafts market and handicrafts industry. Furthermore, beautiful handicrafts of Himachal Pradesh which are also growing its popularity nowadays.
Indian Handicrafts Wholesale are in high demand and loved by many people. ExpoBazaar is a leading supplier of Indian Handicrafts in USA. Moreover, It a range of cultural handicrafts made by skilled artisans to the global audience. It includes multiple handicrafts women made, and you can see their beautiful products through the ExpoBazaar website. All the handicrafts women made contribute to the growth of the global handicrafts market.
The handicrafts of India are getting popular nowadays. Himachal Pradesh handicrafts are renowned worldwide for their unique designs and detailed craftsmanship. Moreover, Indian handicrafts USA reflects the rich cultural heritage of India because of handmade items in demand. The India handicrafts market continues to develop with India handicrafts in the longer run. Because many international markets is sought-after India handicraft, Himachal handicrafts, and other handmade items.
B2B Wholesale Indian Handicrafts in USA 
Indian handicrafts are getting famous among worldwide audiences for their exquisite beauty and quality. The Indian handicraft industry is also producing a wide variety of Indian handicraft items for international as well as domestic markets. Indian handicraft wholesaler and exporters in Multiple Indian handicraft markets are selling handicrafts from India. The vendors are showcasing the unique beauty of Indian handicraft products and Indian handicrafts.
Many Indian handicrafts manufacturers are adopting the Indian handicrafts industry for its unique look and detailing. The manufacturers create and sell traditional Indian handicrafts and unique handicrafts and promote them to a global audience. Jaipur handicrafts market is a common location to have traditional handicrafts of India. Moreover, Indian handicrafts wholesale channels promote rural handicrafts in India as well as a wide variety of types of Indian handicrafts.
Major International markets that adore Indian handicrafts
According to Impexperts, the following are the Major Buyers of Indian Handicrafts
-The United States of America is a significant importer of Pottered décor items, hand-printed fabrics, and Zari woods. United states handicrafts market is also importing embroidered products, imitation jewelry, and shawls.

-The United Kingdom is a consumer of Indian handicrafts, purchasing art, and crocheted items. As well as handmade handicrafts, wood commodities, and imitation jewelry.
– Germany is well-known for buying hand-printed fabrics, imitation jewelry, embroidered objects, and art metals.
The most loved Indian Handicrafts in USA at the moment is hand-painted pottery. The famous blue pottery from Rajasthan, Jaipur, and other parts of the country is something that has received a lot of recognition in the US markets. According to an article on Delhi-fun-dos. So we can say that there is good potential for Indian Handicrafts in USA market.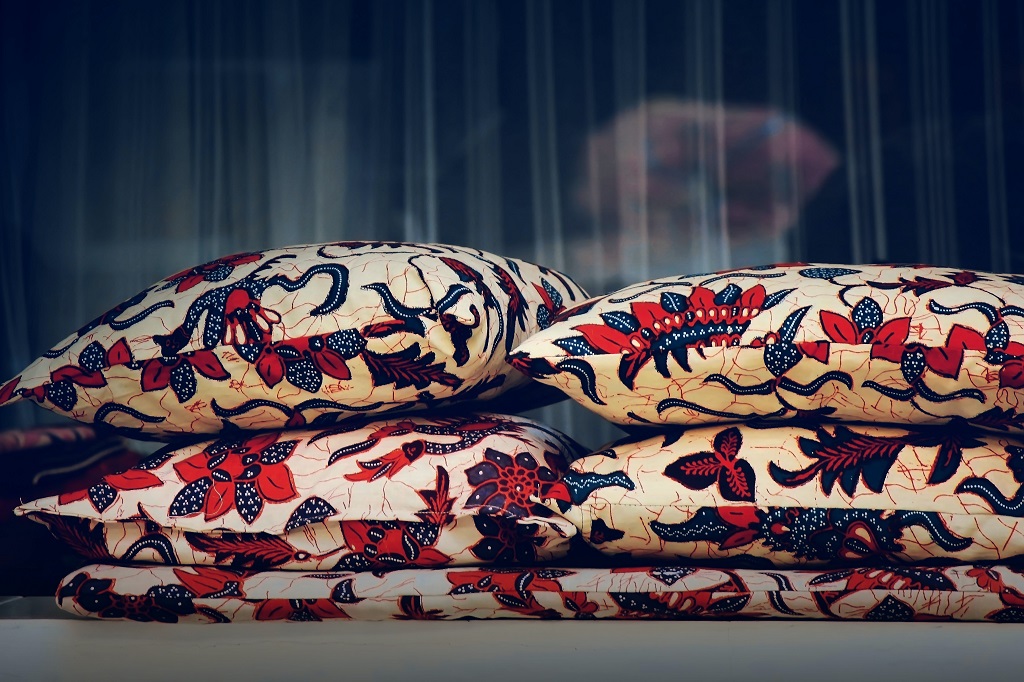 In addition to these decorative accents, another handicraft that is emerging in international markets is fabrics from India. So the real question is: which Indian handicraft is most in demand in international market? The handwoven textiles are abundant, with a variety of designs, patterns, embroidery, beadwork, and more. Indian woven and block-printed pillow covers, bedspreads, rugs, kilims, and carpets. As well as vases, wood carvings, ceramics, and stoneware, are quite popular in all lifestyle stores in international markets. 
Each item was one-of-a-kind and abundant with skilled Indian artistry, with increasing demand for Indian Handicrafts in USA. Indian Handicrafts are being marketed in international markets as multipurpose products. The contemporary spin on Indian Handicrafts in USA and Indian artists' traditional crafts is precisely why they need to stay relevant and expand globally. 
How to promote your Indian handicrafts in USA

B2B e-commerce platforms are the most efficient medium for promoting your own products in international or united states handicrafts market. Handicrafts exporters can utilize B2B e-commerce platforms like ExpoBazaar to promote their artisanal products on their worldwide wholesale platform from the comfort of their own homes. Simply sign up, register, and become a seller partner, and the worldwide platform will do the rest. The B2B platform of handicraft india will half your labor by assisting you with fulfillment and warehouse solutions, logistics, and marketing requirements for your business. The India handicrafts will be with you every step of the way.
You must understand that Handicrafts in India are diverse, vibrant, and deeply rooted in Indian culture. It makes the handicraft industry in India a vital contributor to the country's economy. Moreover, the handicrafts of India are admired by global customers. Handicraft International is also sought after in the handicraft market in India, both domestically and internationally. Both domestic and international markets are taking the benefits of handicraft marketing and getting popular worldwide.
Conclusion 
The Indian handicraft industry produces a wide range of handmade products, including traditional handicrafts, hand-printed textile, hand printing, and other Indian handicraft items. As a handicraft exporter, you have the opportunity to target the global states handicrafts market and generate lucrative revenue. Furthermore, Business owners will get the opportunity to expand their businesses to key regions and markets worldwide.
To achieve this, key players need to establish a strong distribution channel to reach their target customers effectively. Opening bank accounts in different countries can be a good option to receive money in local currency and avoid currency conversion fees.
By researching international marketing trends, you can personalize your marketing campaigns to meet the preferences of these global markets.
Additionally, the travel and tourism industry is attracting demand for Indian handicraft items. By partnering with travel agencies in key regions, you can expand your customer base and increase sales in the handicrafts sector.
So, business owners have a tremendous opportunity to export from India to the global handicrafts market. Handmade products and traditional handicrafts highlight the uniqueness of your products and allow you to successfully expand your business and grow in this sector.