Our nation's rich heritage and diversified culture can be seen in the industry of Indian handicrafters. Indian artisans or handicrafter are a perfect blend of craftsmanship, high-quality designs, and an unmatched sense of pattern. They strongly hold Indian society and culture together. They are real people who create unsurpassed handicrafts. So, it is important to examine the impact of the socio-economic background of artisans on the development of handicrafts.
The industry for Indian handicrafters has emerged as an essential economic agent in India, revolutionizing the lives of millions. Among the key economic sectors generating profits in rural areas are handicrafts and traditional handlooms. In addition, Indian handicraft exporter business are expected to reach Rs 24,000 crore in FY 2022-23. Sources
In this blog, we will discuss the problems and challenges faced by our rural artisans and handicrafter in the Indian handicraft industry. How our government's initiatives and schemes are fostering the Indian handicrafters. Even explore how globalization, handicrafts, and their demands are surging.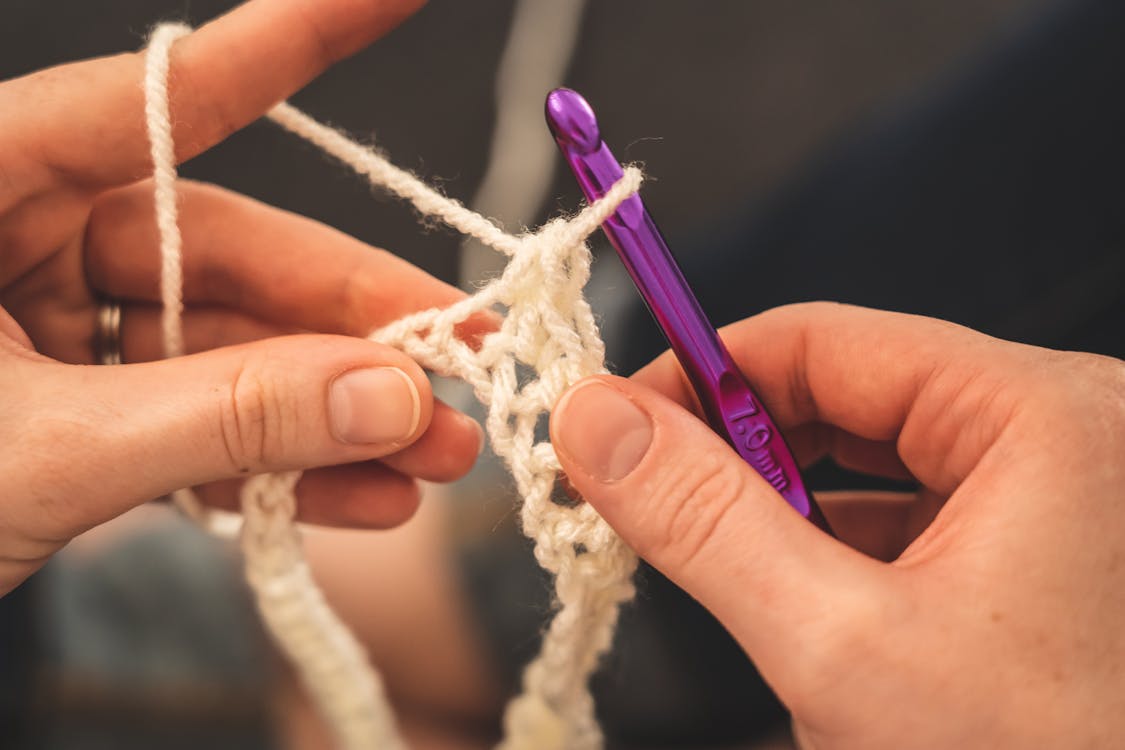 Government's Push Towards The Industry of Indian Handicrafters.
Our government is now pushing artisans and handicrafter out, providing different stages through which they can demonstrate their art and craft designs, which has gradually increased the demand for artisans. This job segment of the handicrafters industry has also been given a boost in terms of career prospects. Like designers of craft-based products, design managers, various product designers, etc.
India's rural economy has relied heavily on the handicraft Products for decades. In rural and semi urban areas, the handicraft business in India provides skillful employment to a large segment of craft workers. In addition to preserving the nation's cultural heritage, unique handicrafts generate substantial foreign exchange.
Over the years, the handicraft market in India has grown remarkably under the tenacious promotion and development of the government. A steady growth rate of 20 percent has also been recorded every year by the craft industry in India and handicrafts industry, according to the Ministry of Textiles. Furthermore, several factors are contributing to the revamping of the Indian handicrafts business and will help it build a global presence and getting export of products from India:
Government Scheme For Handicrafter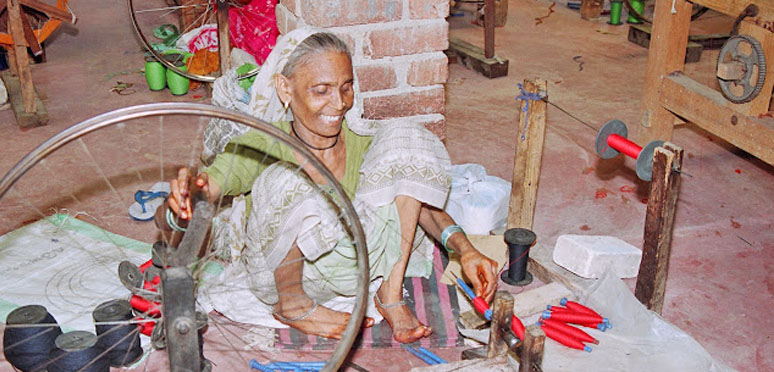 Picture credits:  pradhanmantriyojana.co.in
The government is actively working to maximize the potential of traditional handicrafters. Various initiatives and schemes are helping our craftsmen overcome their challenges. Through the Ambedkar Hastshilp Vikas Yojana and Dastkar Sashaktikaran Yojana, artisans can also develop infrastructure, technology, and human resources. To promote bulk production and economies in raw material procurement, they launched a program to mobilize artisans and handicrafter into self-help groups and societies.
Globalization and the Indian handicrafters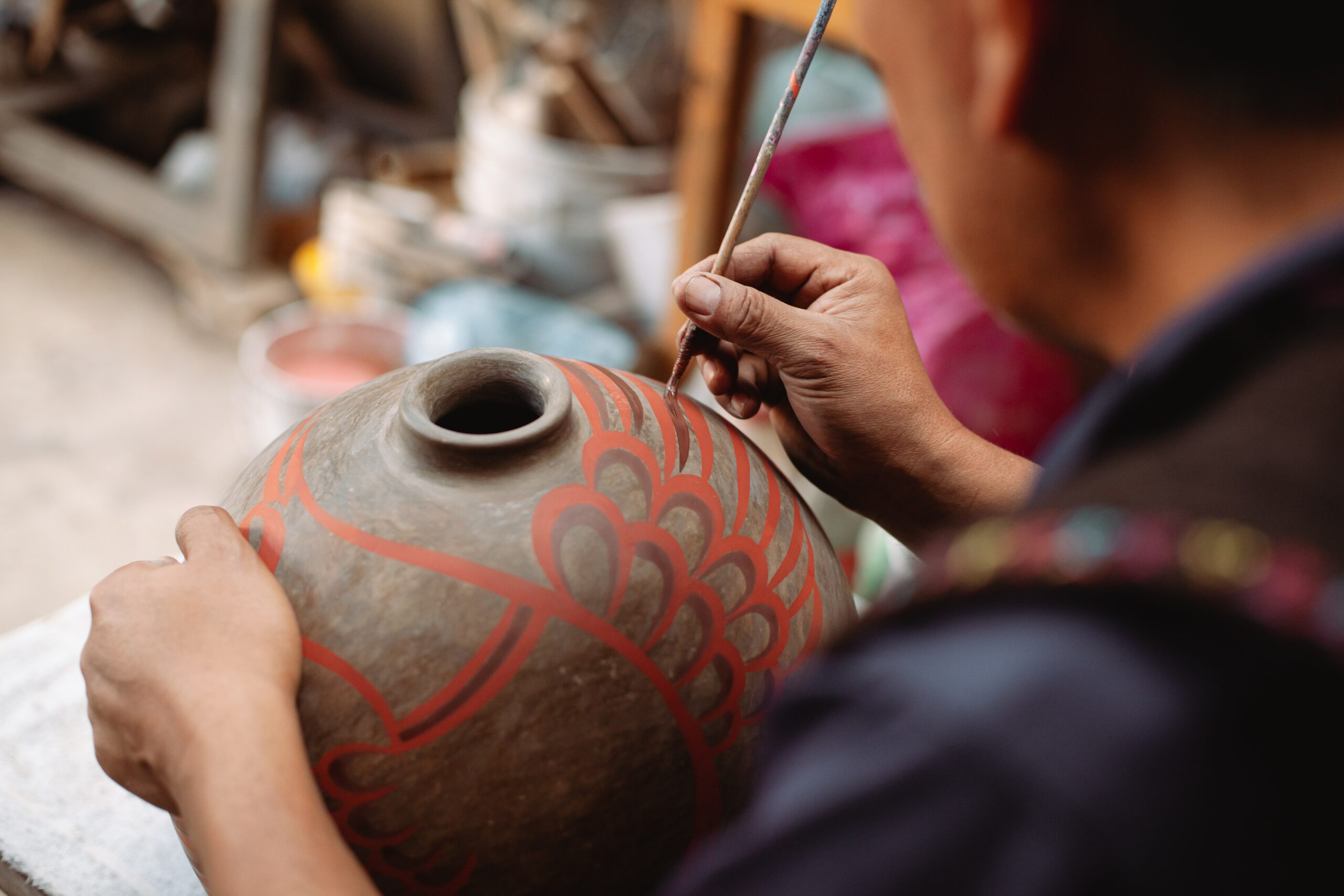 Over the past few years, the craft industry in India has not only steadily contributed to GDP growth but has also become a major player in the international market, something the country wants desperately to reduce its ever-increasing current account deficit. Since the 1990s, when India opened its doors to multinationals, the Indian economy has changed dramatically.
The fact that Indian handicraft exporter increased three times in five years from 387 crores in 1986-87 to 1,065 crores in 1991-92 (Magster) is evidence of increasing opportunities for handicrafts in the global market. International tourists also increased demand for Indian handicrafts in the post-liberalization period because of an increase in international tourism.
In turn, globalization affects the growth of the Indian handicraft industry because it changes the structure of the economy. As well as relative prices, consumption opportunities, and consumption patterns. Moreover, there is an increase in competition from different countries, especially machine-made products, and new technology has introduced challenges for the Indian handicrafts industry. Due to this, India is unable to increase its share of the global market, which has remained very small for a long time.
Problems and Challenges of the Indian Handicraft Industry
Even with such great contributions to society and the economy, the financial status of rural artisans is not satisfactory. This hampers the marketing power and buying capacity of artisans and handicraft business in India. The unique handicrafts sector is well-known as one of the most unorganized sectors next to agriculture, which has great potential to contribute to our economy. As craft industry in India can generate rural source of income, create great employment opportunities, improve export and foreign exchange earnings, and increase the purchasing power of rural people. Let's discuss some of the major challenges faced by artisans:
Illiteracy:
Illiteracy plays a vital role in drawing our artisans back into marketplaces. Most of our artisans are from rural areas and unaware of the government's schemes and it is their only source of income. They are clueless about the changes in the handicrafters indrustry and have meager bargaining power with the mediators. This factor results in less pay or underpayment of artisans and the inability to compete with cheaper, imported goods in the national and international markets.
Lack of Raw Materials:
The artisans and handicrafter find it difficult to shop for quality raw materials at affordable prices due to the competition in the organized handicrafts industry. Due to this mere reason, they purchase low-quality raw materials from local traders against their orders at high prices.
Lack of Technology And Skill Improvement:
Artisans are custodians of Indian culture and values. Their skills are transferred from one generation to another. There are very few institutions for artisans to hone their skills and help them implement the latest techniques to improve their production process.
Lack of Demand:
Handicrafter or artisans face severe competition in domestic and international markets due to globalization. Moreover, there is an availability of cheaper, machine-made, and more varied products in the market. Craft products or handicrafts business are also considered old-fashioned, antithetical, and traditional compared to modern products.
Lack of Funding:
Handicrafter or artisans are dependent on credit and loan facilities. The complex documentation process of banks forces our artisans to turn toward local money lenders. They charge very high-interest rates for borrowing money.
Indian handicrafters: International Market Exposure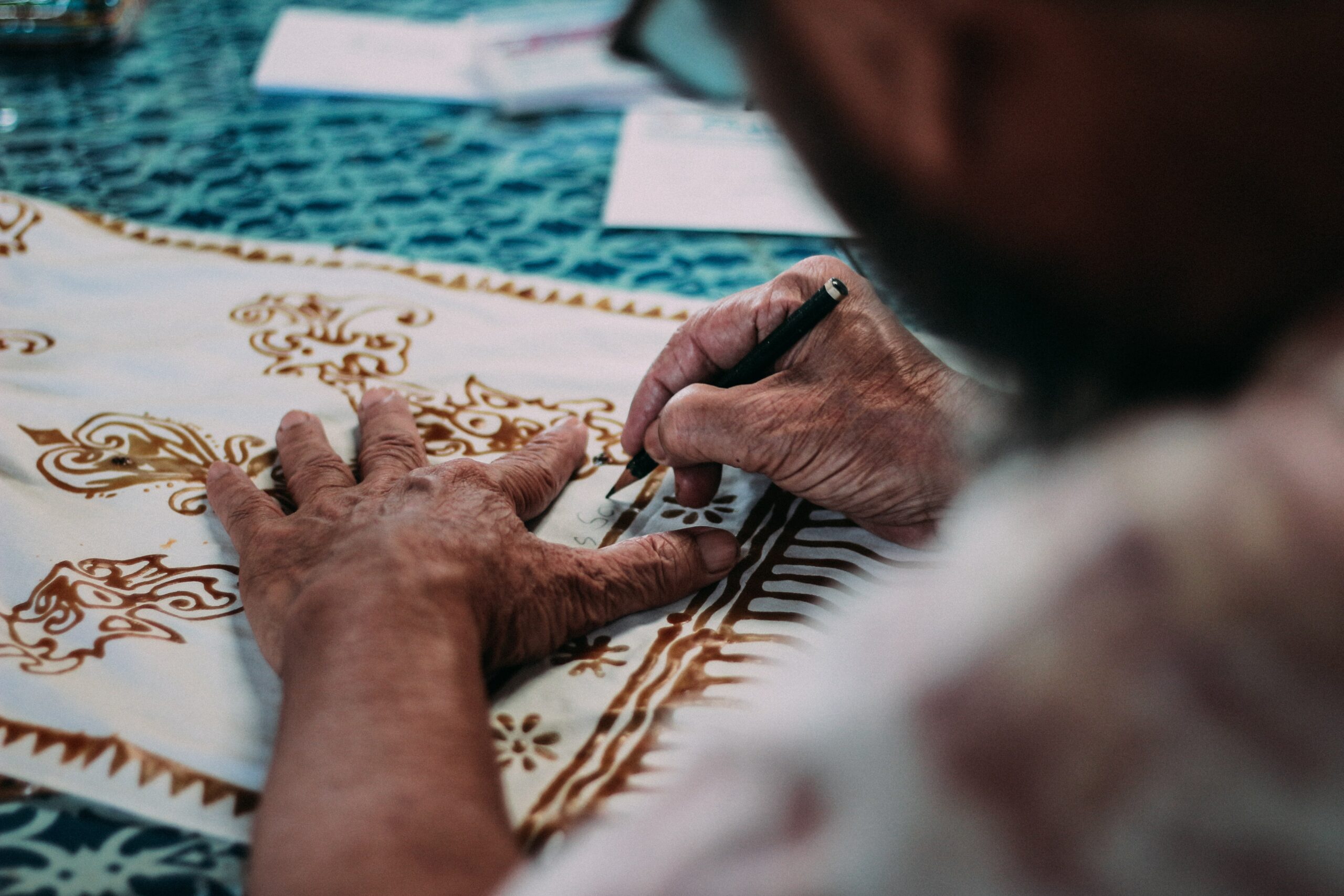 Demand for the Handicrafters
As a result of the rich and exotic appeal of high-quality art and craft and handicraft goods produced by local artisans' communities across India. They have not only attracted domestic demand but have also attracted global demand. Which has made India the largest exporter and supplier of handicrafts business in the world. Approximately seven million regional artisans and 67,000 exporters/export houses promote regional art and craftsmanship. Mostly in the domestic and global markets, according to India Brand Equity Foundation (IBEF) (Sources).
The Chairman of the Export Promotion Council of Handicrafts (EPCH) explained that art metal, woods, hand-printed textiles and scarves, embroidered and crocheted items, shawls, zari products, imitation jewelry, incense sticks, and also perfumes (attar) have good export viability.
According to the Annual Report 2018-19 by the Ministry of Textiles, Government of India, India exports its textile and clothing products. Including handlooms and handicrafts, to over a hundred countries. Most of these exports go to the USA and the EU." According to market insiders, the other major destinations are the UAE, Bangladesh, China, Sri Lanka, Turkey, Pakistan, Saudi Arabia, Canada, Brazil, Australia, the Republic of Korea, Hong Kong, and also Egypt. (Sources)
Conclusion –
The traditional handicrafters have also greatly benefited from technology that helps cross boundaries. When one has a product to offer, acquiring a global customer is no longer impossible. Moreover, online platforms have also enabled seamless access to consumer goods, enabling inclusive growth for manufacturers all over the world. Additionally, handicrafter can show off their products through these online platforms. Social media platforms have made it easier to market in the Indian handicraft industry worldwide.
India is known for its traditional craft skills and Indian artisans are creating several handicrafts goods for the Global market. Craft industry in India includes a wide range of handicrafts such as crocheted goods, handprinted textiles and scarves, pottery, woodwork, metalwork, jewelry, and much more.
Additionally, the national handicrafts sector is a contributing a lot in the country's economy, particularly in the travel and tourism industry. The sector for Indian handicrafters offers a range of products that are gaining popularity in the international market, and rising the country's handicrafts exports and craft industry.
Indian Artisans are getting new opportunity in the International marketing to showcase their talent and reach a global audience. The government is taking steps to promote the sector, and with the increasing demand for handmade items ensures that the future of India's handicrafts exports looks promising.
 

 

View this post on Instagram

 
Bill Gates once said, "If your business is not on the internet, then your business will be out of business" and we couldn't agree more. There is a wave of new establishments and startups who have taken their business online, ushered by the induction of the internet. The B2C e-commerce in India clocked around $67-84 billion in 2021, according to Fiber2Fashion. A different genre altogether, the B2B e-commerce offers a much larger market and is estimated to reach $60 billion by 2025. There was never a better timer to start an online business, and this guide will help you understand the basics of "B2B Companies in India : essential guide to starting your business."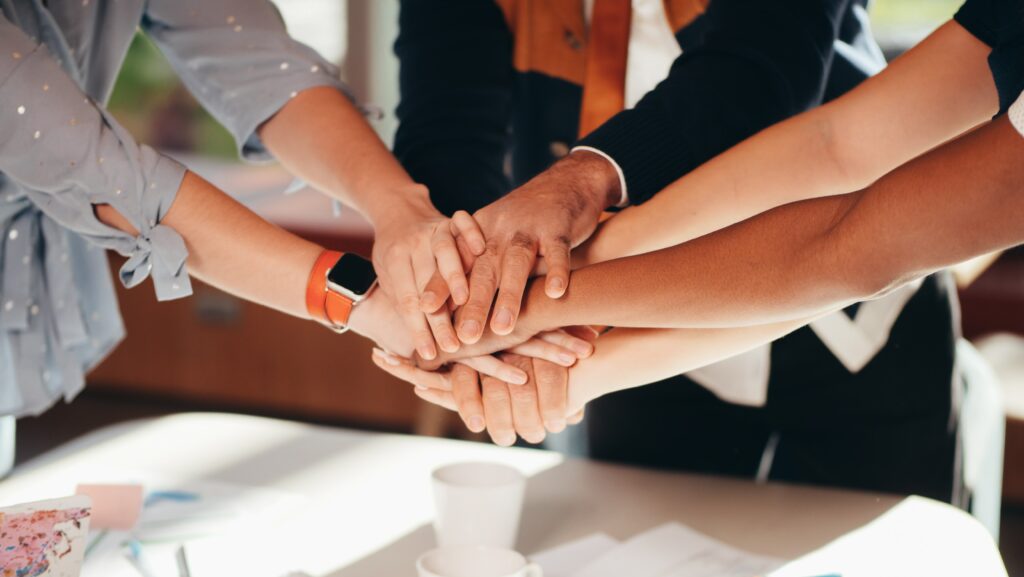 Choose a business structure

Select a niche product

Build a Brand

Build a Website

Logistics
Selecting a Business Structure for B2B Companies in India
"Rome wasn't built in a day" and so shouldn't a business. Proper research and study should be conducted before starting a venture. Start by penning down what kind of B2B platform you want to build. There are 2 kinds:
Single-vendor marketplace: Involves only 2 entities, the seller who sources the products and the buyers. Although this is easier to manage and keep track of transactions, the catalogue might not include a great variety of products. This marketplace also makes it easier to manage inventory.

Multi-vendor marketplace: Involves multiple sellers. Due to multiple sellers, the catalogue offers a wide range of products and options, but this marketplace might be difficult to manage.
Discover Profitable Niche Products for B2B Companies in India
After you've determined a company model, the following step is to find a niche product. This means that you, as a business entity, should choose a product in which your company specializes. Of course, as your business grows and evolves, you can launch new and varied products based on your company's potential, but in order to give your firm a solid start, you must first identify your hero product or category of products.
For example, ExpoBazaar, a digital B2B platform exhibiting India's hand-curated artisanal and lifestyle products to global markets, is a B2B business model that has chosen home and lifestyle products as its specialty area of products. They will primarily promote selected merchandise that falls within the home and lifestyle category under this area, i.e. products such as home furnishings, furniture, eco-friendly handcrafted products, home décor, and more.
There's a likelihood that this company may move forward and introduce new products and services from a different category, but for the time being, they've picked their niche category as home and lifestyle, which is more viable for them than introducing all categories at once. The reason for this is that when you choose a hero product category, it becomes easier for you to comprehend, analyze, and assess the success of your business so that by the time you launch your next product, you will have a better grasp of what works and what doesn't.
Build Your Product for B2B eCommerce in India
Now that you know how to start an e-commerce firm, it's time to delve deeper into the subject. Several manufacturers and other businesses can use a digital platform to promote their products or services, which also serves as a means of advertising their company. Why would the platform need to be advertised in this case? Many people who desire to establish an E-commerce firm wonder about this.
However, in order for clients to visit the platform, it must first capture their interest. Another thing to keep in mind is that there are many small-scale platforms out there, so it is critical to capture the attention of everyone who is online. And this may be accomplished using digital marketing tactics because people who utilise an E-commerce platform must also be targeted using digital advertising and marketing approaches. You may utilise the checklist to build your marketing strategy by learning about all the many approaches to encourage consumers to visit your e-commerce platform.
Consider what you want from your e-commerce website and b2b e commerce advantages towards your business. Begin by determining your must-haves. Consider the very minimum of features and functions required to satisfy you and your customers: your minimal viable product (MVP). Only after that, if time and money allow, should you consider any further nice-to-haves.
Consider the following when developing your e-commerce MVP:
-Check that it is in line with your e-commerce objectives.
-Include only the features and functions that you want to employ in the first year after your e-commerce website goes live.
-Make sure it answers the most frequently asked questions from your consumers.
-Be honest with yourself about how much you can accomplish with your current resources. For example, if you want a video content component, be sure you have the internal talents and resources (or the funds to employ an external firm) to develop this video content.
-Before delving into more expensive and sophisticated adaptations, make the most of the capabilities and features provided by your selected e-commerce platform.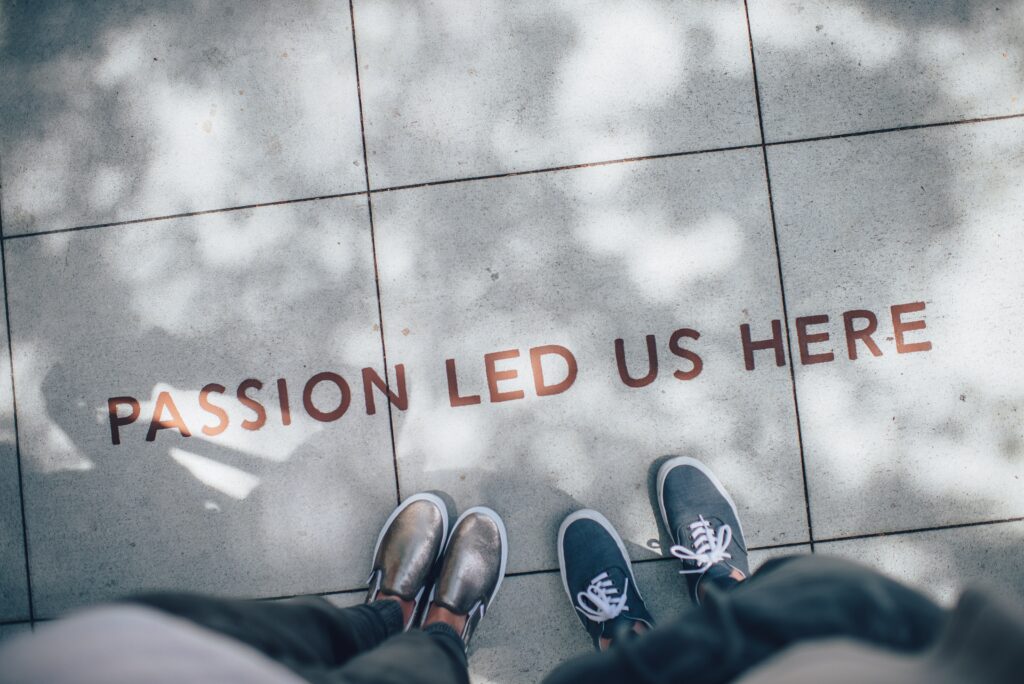 Build a website
Building your website for B2B eCommerce in India is the next step to starting an e-commerce business, however, there are a few things that you need to consider while starting with your new e-commerce website. Companies that are just starting out with their first e-commerce website frequently overlook the importance of content and benefits of b2b e commerce. A lot of content is required before you can launch an e-commerce website, ranging from product and company descriptions and photographs to online store look-and-feel, structure, and categories.
As a result, you must be prepared to organize and populate your web store. Consider the products you intend to sell. Determine the organization, key categories, and subcategories. Check that you have an image for each product and that it is of sufficient quality. Perhaps you'll also need to generate some technical materials for your customers to use when installing your products.
Logistics
Any successful business owner or online business experts understands the pivotal role of well-managed logistics. Online business expert of B2B eCommerce in India recognize the critical role of seamless logistics in meeting consumer demands and surpassing the competition. Once a business has a firm grasp on its consumers' expectations, it must develop a strategy for meeting those goals via logistics. This requires a firm grasp of or analysis of the organization's strategic direction.
Proper logistics expertise and management benefits organizations in the following ways:
Logistics fosters a business-friendly atmosphere.

Logistics improves the experience of your customers.

Logistics helps to increase the value of a firm.

Logistics helps you get your products to the right place at the right time.

Logistics helps to reduce costs and improve efficiency.

Lowers operational costs
Conclusion
Undoubtedly, there are numerous other factors that we could not cover in this article, all of which are critical for firms that are just getting started. Nevertheless, that is the nature of business; you learn via trial and error. However, it is always prudent to conduct a study before launching a new business, as an understanding of a subject will only benefit you. So, Discover the advantages of B2B eCommerce in India, and gain valuable online business tipps to succeed in the ever-growing market. B2B eCommerce in India offers increased efficiency, cost saving opportunity, wider market reach, streamlined transactions, and provide several other benefits of benefits of B2B e-commerce.