As the summer sun graces our days with warmth and energy, it's the perfect time to infuse our living spaces with the vibrant spirit of the season. Everyone plans to renovate or redecorate their indoor sanctuary or create an inviting outdoor oasis, according to the latest summer color home decor. In this blog, we'll explore indoor and outdoor summer color home decor and more, from vibrant colors to a breezy coastal vibe, to help your customers create a captivating and rejuvenating ambiance. 
I. Indoor Summer Color Home Decor: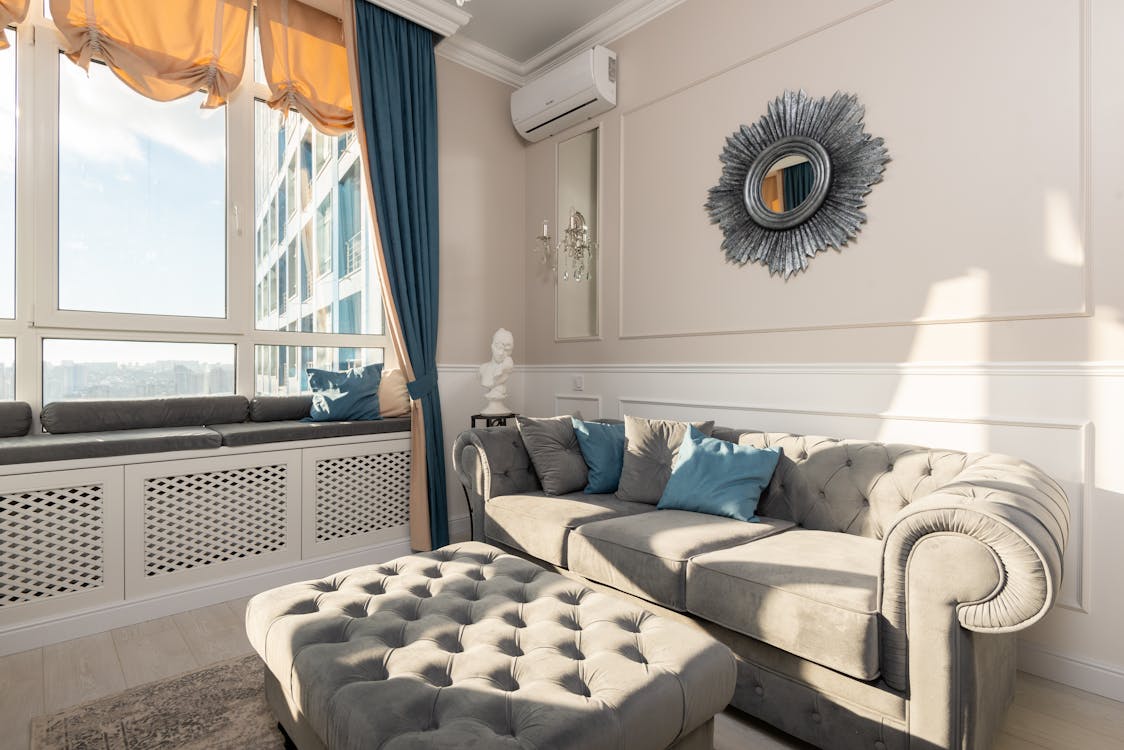 Indoor summer color home decor can vary from year to year, but here are some popular home trends & design that you can consider for the current season:
A. Use of Vibrant Colors:
Color Palettes for Summer: Bright and energetic color palettes reflect summer color vibes. The best colors to choose this season would be the shades of coral, turquoise, lemon yellow, and lavender that exude warmth and playfulness.
Infusing Pops of Color: Incorporating spaces with pops of vibrant colors through accent furniture, colorful artwork, throw pillows and rugs. These bursts of color can create focal points and add a refreshing touch to your indoor decor.
B. Natural and Sustainable Materials:
In a world where sustainability reigns supreme, every choice we make holds the power to shape a brighter future. When it comes to the realm of luxury home trends 2023, the spotlight gracefully falls upon the allure of natural and sustainable materials. These humble heroes allow us to flaunt a sanctuary that harmonizes with our senses and the environment. By embracing these materials, we weave together a tapestry of eco-conscious living, where the splendor of nature finds its rightful place within our homes. At ExpoBazaar, we delve into the art of incorporating these remarkable elements into your summer color home decor, resulting in a sanctuary that radiates freshness and nurtures a profound connection with our planet.
Embrace sustainable materials like bamboo, rattan, jute, or recycled materials in your furniture and handmade home decor items. These eco-friendly choices contribute to a more environmentally conscious home and add a natural and organic feel.
Bamboo and Rattan Furniture: Incorporate eco-friendly materials like bamboo and rattan for furniture pieces. These sustainable materials bring a natural and tropical feel to your indoor spaces.
Organic Textiles and Materials: Choose organic and natural textiles such as linen, cotton, and jute for curtains, upholstery, and rugs. These materials not only add a touch of texture but also contribute to a healthier and more sustainable home environment.
C. Light and Airy Fabrics:
Light and airy fabrics are perfect for creating a fresh and breezy atmosphere in indoor summer color home decor. Here are some fabric options that can help achieve that light and airy feel:
Sheer Curtains and Drapes: Opt for sheer curtains that allow natural light to filter in, creating an airy and breezy atmosphere. The

colorful home decor

 also add a touch of elegance and provide privacy while still maintaining a light and refreshing ambiance.
Breathable Upholstery: Select fabrics with breathability, such as cotton or linen, for your furniture upholstery. These fabrics ensure comfort during the warmer months and add a relaxed and casual vibe to your indoor spaces.
D. Botanical Elements:
Indoor Plants and Greenery: Bring the outdoors in by incorporating indoor plants and greenery. Not only do they purify the air, but they also create a sense of tranquility and connection with nature.
Floral Patterns and Motifs: Introduce floral patterns and motifs through wallpapers, artwork, or textiles in

decor life – home design game

. These elements of summer decor 2023 evoke the beauty of summer color inspired gardens and infuse your indoor spaces with a sense of freshness and vitality.
II. Outdoor Summer Color Home Decor: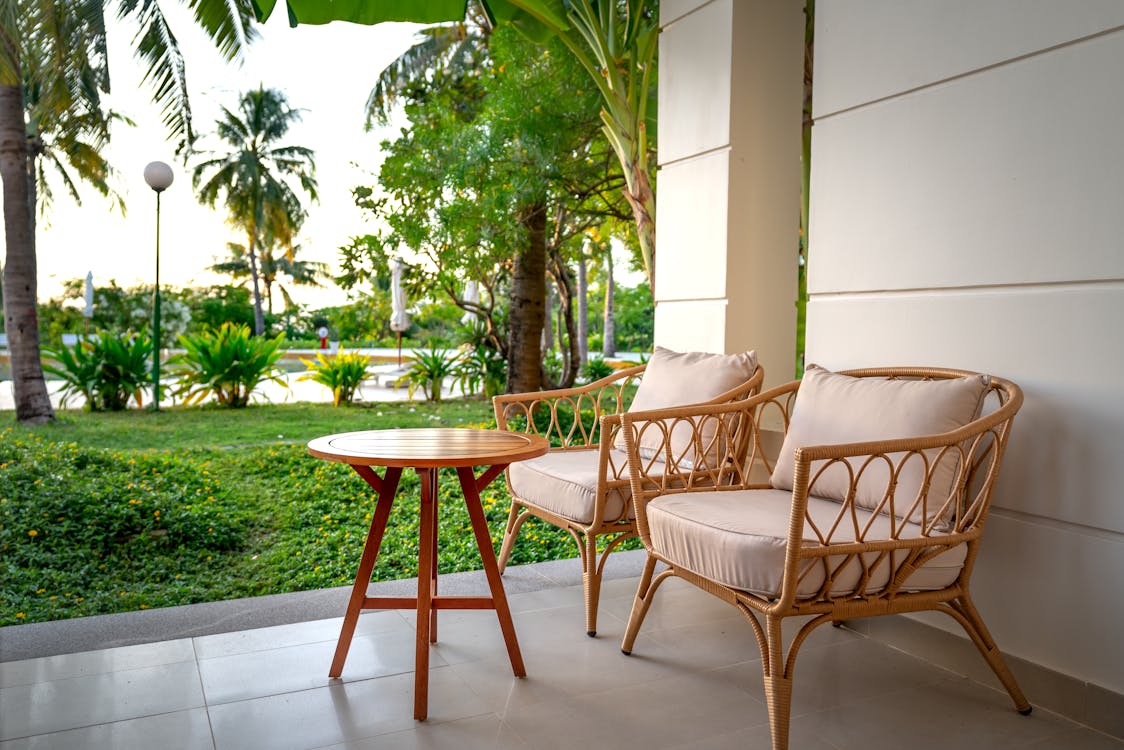 Outdoor summer color home decor trends embrace the idea of creating a comfortable and stylish oasis in any outdoor space. With a focus on natural materials, outdoor living rooms have become popular, blurring the lines between indoor and outdoor living. Bohemian vibes add a touch of eclectic charm with vibrant patterns and textures, while outdoor dining areas allow for delightful al fresco meals. These handmade home decor trends offer endless possibilities to transform your outdoor space into a serene and inviting haven for summer color theme relaxation and entertainment.
A. Outdoor Living Spaces:
Patios, Decks, and Balconies: Transform your outdoor areas into inviting living spaces with comfortable seating, dining areas, and lounging spots. Create distinct zones for entertaining, relaxing, and enjoying meals outdoors.
Outdoor Furniture and Seating Options: Choose durable and weather-resistant outdoor home trends furniture made from materials like teak or aluminum. Opt for comfortable seating options, such as lounge chairs or sectional sofas, to create an inviting and cozy outdoor retreat.
B. Natural Elements:
Natural Stone and Wood Accents: Incorporate natural stone or wood elements in your outdoor home improvement trends 2023, such as pavers, pathways, or wooden decks. These wooden home decor materials add warmth and texture, harmonizing with the surrounding environment.
Incorporating Water Features: Introduce water features like fountains or small ponds to create a serene and soothing atmosphere. The sound of trickling water can provide a refreshing backdrop for relaxation and enjoyment.
C. Comfortable Lounging:
Hammocks and Hanging Chairs: Create a relaxing oasis with hammocks or hanging chairs. These suspended seating options offer a cozy and leisurely spot to unwind and soak up the summer breeze.
Outdoor Cushions and Throws: Add comfort and style to your outdoor seating with plush cushions and throws. Opt for water-resistant and fade-resistant fabrics that can withstand outdoor elements while providing a touch of luxury.
D. Lighting for Ambiance:
String Lights and Lanterns: Enhance the ambiance of your outdoor spaces with string lights, lanterns, or fairy lights. These soft and warm lighting options create a magical and enchanting atmosphere during summer color inspired evenings.
Solar-Powered Lighting Options: Embrace sustainable lighting solutions by incorporating solar-powered lights in your outdoor decor. These eco-friendly options not only reduce energy consumption but also add a touch of charm to your outdoor areas.
III. Accessories and Accents: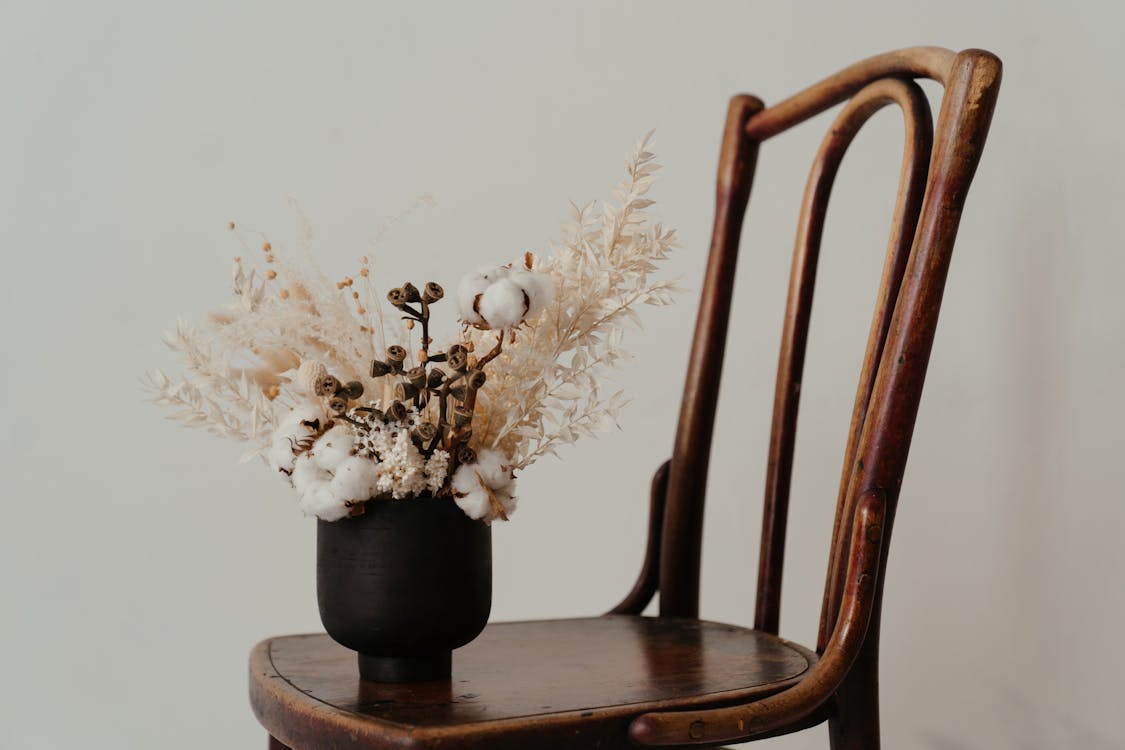 A. Summer-Inspired Artwork with Summer Color Home Decor:
Beach and Ocean Themes: Decorate your walls with beach and ocean-inspired artwork, evoking a sense of serenity and coastal charm.
Tropical and Botanical Prints: Introduce tropical and botanical prints in your decor, whether through wall art, throw pillows, or bedding. These

summer color home decor

prints bring the lushness of nature into your indoor spaces.
B. Textile Updates:
Lighter Bedding and Throws: Swap out heavy winter bedding for lighter and breathable materials like linen or cotton. Opt for lightweight throws that add a touch of coziness during cooler summer color based evenings.
Summer Color-Inspired Table Linens: Dress up your dining table with summery color table linens, such as vibrant tablecloths, napkins, or placemats. These handmade home decor accents can instantly brighten up your dining area and create a lively atmosphere.
C. Decorative Elements of Summer Color Home Decor:
Seashells and Beachcomber Finds: Display seashells, driftwood, or other beachcomber finds as decorative elements. These natural treasures infuse a coastal charm and evoke memories of seaside adventures.
Nautical and Coastal Accents: Add nautical and coastal-inspired accents like ropes, anchors, or ship wheels to create a maritime atmosphere. These decorative elements bring a sense of wanderlust and relaxation to your indoor and outdoor spaces.
D. Reduce, Reuse, Recycle:
Repurposing Existing Items: Repurpose existing items creatively instead of buying new decor. For example, turn old crates into shelving units or transform wine bottles into unique vases. This summer color home decor trend reduces waste and adds a personalized touch to your spaces.
Recycling and Composting: Implement effective recycling practices in your home and set up a composting system for organic waste. Adopting these sustainable habits contributes to a greener and more eco-conscious lifestyle.
Conclusion:
As summer color and energy embraces us with its warmth and vibrancy, embracing indoor or outdoor trends and 2023 home office trends allows us to create spaces that reflect the essence of the season. From incorporating vibrant colors and natural materials indoors to designing inviting outdoor living spaces, these new trend furniture enable us to infuse our homes with the refreshing energy of summer color.
Bill Gates once said, "If your business is not on the internet, then your business will be out of business" and we couldn't agree more. There is a wave of new establishments and startups who have taken their business online, ushered by the induction of the internet. The B2C e-commerce in India clocked around $67-84 billion in 2021, according to Fiber2Fashion. A different genre altogether, the B2B e-commerce offers a much larger market and is estimated to reach $60 billion by 2025. There was never a better timer to start an online business, and this guide will help you understand the basics of "B2B Companies in India : essential guide to starting your business."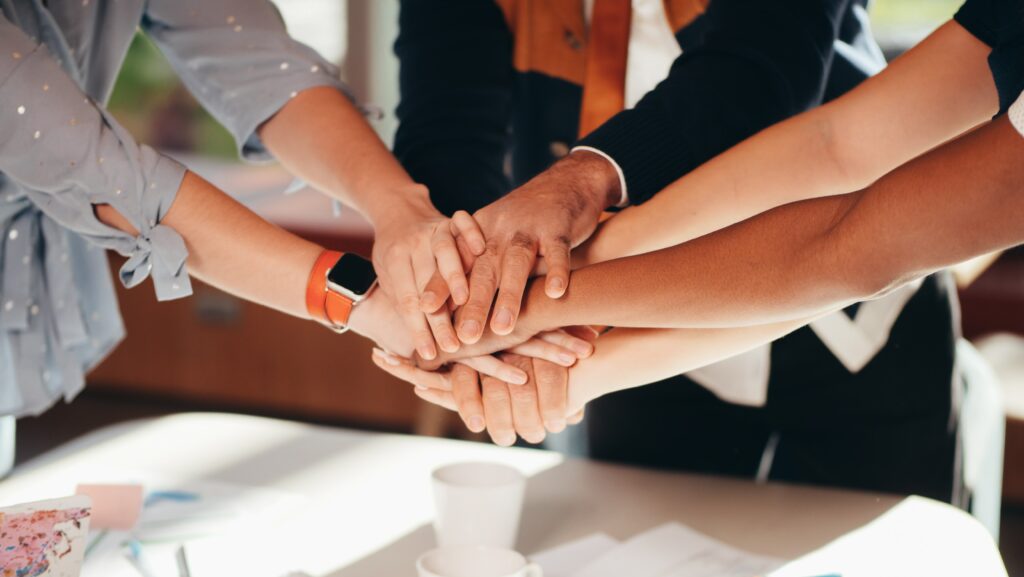 Choose a business structure

Select a niche product

Build a Brand

Build a Website

Logistics
Selecting a Business Structure for B2B Companies in India
"Rome wasn't built in a day" and so shouldn't a business. Proper research and study should be conducted before starting a venture. Start by penning down what kind of B2B platform you want to build. There are 2 kinds:
Single-vendor marketplace: Involves only 2 entities, the seller who sources the products and the buyers. Although this is easier to manage and keep track of transactions, the catalogue might not include a great variety of products. This marketplace also makes it easier to manage inventory.

Multi-vendor marketplace: Involves multiple sellers. Due to multiple sellers, the catalogue offers a wide range of products and options, but this marketplace might be difficult to manage.
Discover Profitable Niche Products for B2B Companies in India
After you've determined a company model, the following step is to find a niche product. This means that you, as a business entity, should choose a product in which your company specializes. Of course, as your business grows and evolves, you can launch new and varied products based on your company's potential, but in order to give your firm a solid start, you must first identify your hero product or category of products.
For example, ExpoBazaar, a digital B2B platform exhibiting India's hand-curated artisanal and lifestyle products to global markets, is a B2B business model that has chosen home and lifestyle products as its specialty area of products. They will primarily promote selected merchandise that falls within the home and lifestyle category under this area, i.e. products such as home furnishings, furniture, eco-friendly handcrafted products, home décor, and more.
There's a likelihood that this company may move forward and introduce new products and services from a different category, but for the time being, they've picked their niche category as home and lifestyle, which is more viable for them than introducing all categories at once. The reason for this is that when you choose a hero product category, it becomes easier for you to comprehend, analyze, and assess the success of your business so that by the time you launch your next product, you will have a better grasp of what works and what doesn't.
Build Your Product for B2B eCommerce in India
Now that you know how to start an e-commerce firm, it's time to delve deeper into the subject. Several manufacturers and other businesses can use a digital platform to promote their products or services, which also serves as a means of advertising their company. Why would the platform need to be advertised in this case? Many people who desire to establish an E-commerce firm wonder about this.
However, in order for clients to visit the platform, it must first capture their interest. Another thing to keep in mind is that there are many small-scale platforms out there, so it is critical to capture the attention of everyone who is online. And this may be accomplished using digital marketing tactics because people who utilise an E-commerce platform must also be targeted using digital advertising and marketing approaches. You may utilise the checklist to build your marketing strategy by learning about all the many approaches to encourage consumers to visit your e-commerce platform.
Consider what you want from your e-commerce website and b2b e commerce advantages towards your business. Begin by determining your must-haves. Consider the very minimum of features and functions required to satisfy you and your customers: your minimal viable product (MVP). Only after that, if time and money allow, should you consider any further nice-to-haves.
Consider the following when developing your e-commerce MVP:
-Check that it is in line with your e-commerce objectives.
-Include only the features and functions that you want to employ in the first year after your e-commerce website goes live.
-Make sure it answers the most frequently asked questions from your consumers.
-Be honest with yourself about how much you can accomplish with your current resources. For example, if you want a video content component, be sure you have the internal talents and resources (or the funds to employ an external firm) to develop this video content.
-Before delving into more expensive and sophisticated adaptations, make the most of the capabilities and features provided by your selected e-commerce platform.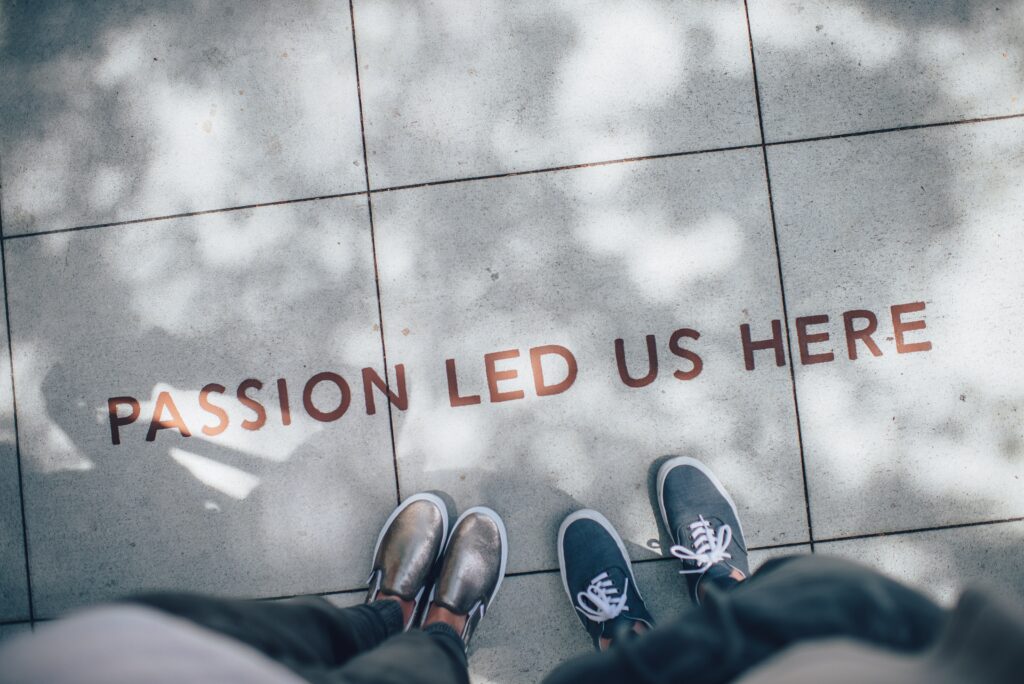 Build a website
Building your website for B2B eCommerce in India is the next step to starting an e-commerce business, however, there are a few things that you need to consider while starting with your new e-commerce website. Companies that are just starting out with their first e-commerce website frequently overlook the importance of content and benefits of b2b e commerce. A lot of content is required before you can launch an e-commerce website, ranging from product and company descriptions and photographs to online store look-and-feel, structure, and categories.
As a result, you must be prepared to organize and populate your web store. Consider the products you intend to sell. Determine the organization, key categories, and subcategories. Check that you have an image for each product and that it is of sufficient quality. Perhaps you'll also need to generate some technical materials for your customers to use when installing your products.
Logistics
Any successful business owner or online business experts understands the pivotal role of well-managed logistics. Online business expert of B2B eCommerce in India recognize the critical role of seamless logistics in meeting consumer demands and surpassing the competition. Once a business has a firm grasp on its consumers' expectations, it must develop a strategy for meeting those goals via logistics. This requires a firm grasp of or analysis of the organization's strategic direction.
Proper logistics expertise and management benefits organizations in the following ways:
Logistics fosters a business-friendly atmosphere.

Logistics improves the experience of your customers.

Logistics helps to increase the value of a firm.

Logistics helps you get your products to the right place at the right time.

Logistics helps to reduce costs and improve efficiency.

Lowers operational costs
Conclusion
Undoubtedly, there are numerous other factors that we could not cover in this article, all of which are critical for firms that are just getting started. Nevertheless, that is the nature of business; you learn via trial and error. However, it is always prudent to conduct a study before launching a new business, as an understanding of a subject will only benefit you. So, Discover the advantages of B2B eCommerce in India, and gain valuable online business tipps to succeed in the ever-growing market. B2B eCommerce in India offers increased efficiency, cost saving opportunity, wider market reach, streamlined transactions, and provide several other benefits of benefits of B2B e-commerce.